Make Do & Bend – exploring the next frontiers of live music and composition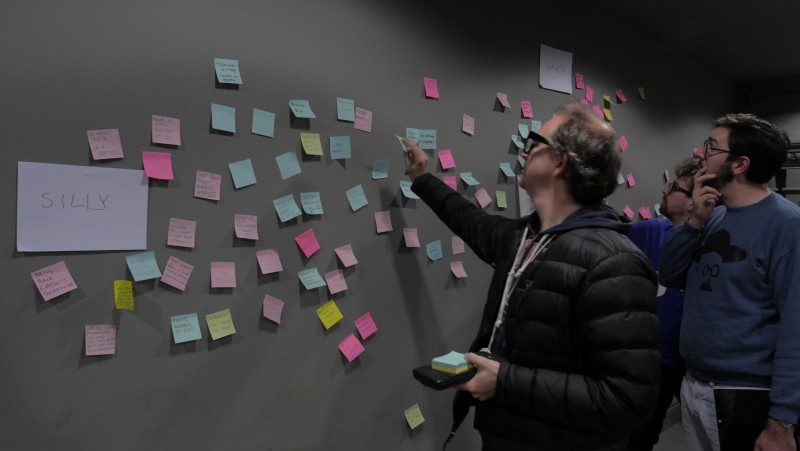 We're super excited to have teamed up with The London Sinfonietta to produce this Make Do & Bend Ideas Lab, designed to explore how new and emerging technologies might in the future disrupt our ideas around live performance and composition.
Imagine the scene – 25 or so of Europe's most curious and forward thinking composers, musicians and creative technologists, gathered together at NESTA HQ for a 'nothing's off the list, nothing's impossible' day of plotting and conspiring, eating and drinking, thinking and doing. All in the name of exploring the next frontiers of live performance, and how digital technology can most creatively play its part in that.
Make Do & Bend will give a carefully curated group of fellow explorers the chance to do just that: make stuff that they can't make on their own, do things that can't be done under their individual steam, and bend and shape each other's thinking into new performance ideas that none of them could have come up with on their own.
Make Do & Bend borrows from hack culture, and over the course of the day, we'll share our inspirations and pool our ideas, and get down to some serious playing, making, breaking and putting back together again. By the end of the day, what will we have created? Alongside new friendships, our hope is that we'll also have the bare bones of some great new 'stuff' – maybe some brand new tech, or some new ideas for how to use tech we already have, a new 'instrument' (whatever one of those looks like in this context) or maybe a new way of thinking about instrumental playing, maybe some ideas for performances where their live and digital iterations get equal billing? Who knows?! And of course, at the end of it all, there's the chance for some of the teams that formed over the day to win a development bursary to take their ideas to the next stage ahead of our follow up Make Do & Bend One Dayer on 14 July, and maybe go on to work with London Sinfonietta and others to bring them 'properly' to life.
You can find out more about who's coming along to Make, Do and Bend on our Make Do & Bend microsite.
Make, Do & Bend is being produced by the London Sinfonietta and the hub. Our event partners are NESTA and Sound and Music, and funding support has come from The Fenton Arts Trust, The Hinrichsen Foundation and London Sinfonietta Entrepreneur Tony Mackintosh.