After Get Funding Ready, here are 10 top fundraising tips
On Tuesday this week I ran a couple of introduction to fundraising workshops at Sound Connections' Get Funding Ready 2016 event. To say it was a whistle stop tour through what's a bit of minefield (sorry for the rubbish and slightly odd analogy!) is a bit of an understatement, but here are the 10 top tips that formed the basis of the workshop….with a few asides thrown in because it's my blog, and so I set the rules! I hope they're useful…
IDENTIFY WHO'S RIGHT FOR YOU. CHOOSE CAREFULLY. BE SELECTIVE. CHOOSE THE SHOULDS RATHER THAN THE COULDS….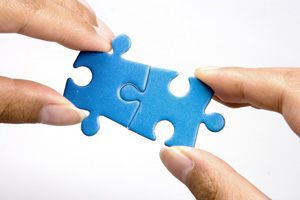 Not all types of fundraising are right for every type of situation or organisation so choose carefully which types you prioritise. Make sure you are making the right choices, and spending your fundraising time wisely. You're looking for the types of fundraising that will work best for you, for instance the ones that will deliver the quickest wins for you, or the biggest return on investment. Focus on the 'shoulds' rather than the 'coulds'… there are loads of things you 'could' do to fundraise, but on this basis which are the ones you 'should' focus on? There, that's pretty much your fundraising strategy there.
How do you do that? There's no substitute for research, and then more research. Research is the key to successful fundraising. Which organisations or individuals want the same things as you, have the same goals as you? Who wants the world to look the same as you do? Who can you help achieve what they want to achieve? Target the right funders, and know your stuff before you pick up the phone or write an email and you'll be better prepared for success. Head over to Help Musicians UK's brilliant (and free!) Funding Wizard, or to Directory of Social Change's Guide to Grant Making Trusts (remember you can split the cost with other people to make it more affordable) to find out what funders are interested in, when and how they give grants and how much. And as you do that keep in your mind that question 'what do I have that's funder-friendly'?
Make sure your project is eligible. Check it against funder criteria, and that it's consistent with what the funders you're targeting are interested in. Up to 60% of applications are rejected because the 'fit' isn't right or they don't meet eligibility criteria. If you're not sure the fit is 100%, don't even go there; it's a waste of time – for you and them. Ask yourself 'Where's the connection with what they're interested in? How and where do my values and aims fit with that of the funders? Then explain it clearly, so they'll understand this too. When they make a first 'cull' eligibility is where funders look first. If you're not eligible, then you're out. And remember that 'public benefit' agenda that public funders, like the Arts Council, have to have… it's public money you'll be spending, so the public needs to benefit from what you're going to be doing.
TELL A STORY. MAKE IT THE RIGHT STORY. MAKE IT YOUR STORY.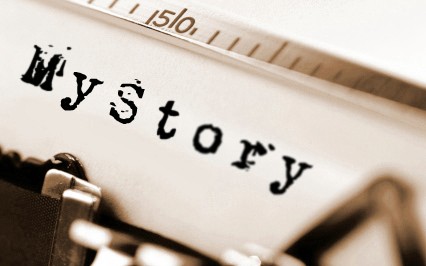 Never send a generic application to a funder. Tailor each application to relate it as much as possible to the funder's individual aims and objectives. If you're not filling in a form, ensure your proposal include: profile of your organisation/your biog; project summary & timetable; details about how you'll manage the project, and any relevant experience; balanced budget, and outline of where other income is coming from; who will benefit from the project, and how; the fit with funder's priorities; how you will evaluate your success.
Think of your application as a story. Grab them with a strong opening, give them the meat they need in the middle and end with a finish that will leave them wanting more. If it doesn't make sense to you it will not make sense to them so ensure there is a through-line and that you've kept it simple and accurate. And be yourself! Be passionate, use your own voice, and remember that you don't need to swallow a dictionary to get your message across. Keep it simple and authentic. You want your application to stand out from the other 40 that will come across that funder's desk, or all those messages that will appear in the person's feed, that day.
Ask yourself 'so what?' Going back over your application, is it clear what would be lost if your project didn't happen? Does it really explain why your work is important, why the funder must fund it. Make your case as strongly as possible, and as impossible as you can for them to turn you down.
Edit it. Come back to it fresh, look at it from the funder's point of view. Ask a friend to read it and tell you what they 'hear'. Is what they hear the story you want to tell? No? Then go back, edit it, make it stronger. Generally speaking, I go through 3 or 4 drafts before an application is 'there'.
IT'S ALL ABOUT RELATIONSHIPS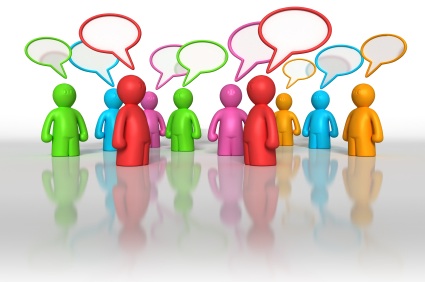 Fundraising – of any kind, with funding organisations or individuals, or online communities – is ALL about building meaningful relationships. The higher your profile and the more you are known by funders and your peers, the more likely your chances of success. Try and get face to face contact with funders and sponsors wherever possible, for instance go to networking events, follow them on twitter etc; it's easier to build effective relationships when you've met someone face-to-face. And, if you're focusing your fundraising efforts on an online community, the basic premise is the same…. Build relationships, have conversations, make connections. So, not to those who came along to #GFR2016… send those follow up emails, make those follow up calls, or reach out on social media today.
IT STARTS WITH A DREAM. BUT YOU NEED TO BE REALISTIC.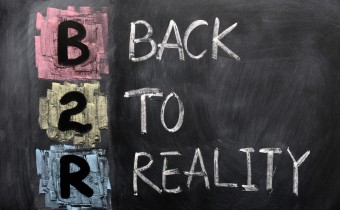 Be realistic about your fundraising targets. Only 1 in 20 applications to trusts and foundations are successful, so make sure your application to success ratio is appropriate. Even with all the experience we have at the hub, on average we assume a 1 in 5-10 success rate, and if we beat that it's a bonus.
IT'S ALL ABOUT THE MONEY, MONEY, MONEY. AND THE MONEY YOU DON'T NEED TO SPEND.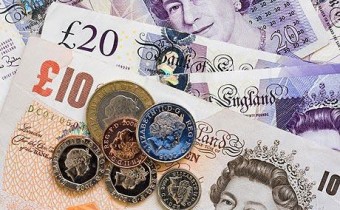 Budget carefully. Make sure the numbers add up on the income and expenditure side. Sounds obvious, but you'd be surprised how many applications are rejected because the numbers don't make sense or add up. I've worked for and advised a good few funding organisations, and know how important it is that a funder feels confident you will spend their money wisely. An unbalanced budget does not inspire confidence. And you need to get your head around what you'll hear called 'in kind' income. This basically means 'stuff you don't pay for', so, for example, you might have a friend who runs a venue who can give you some free rehearsal time. In that scenario you find out how much that would have cost you (let's say it's £50) and then put the £50 in the expenditure column as venue hire, and also in the income column as income in kind. The idea is that all the stuff you get free or at a reduced rate has an impact on your budget, and shows that you are well-regarded, networked, that others have 'bought into' your idea. So, think about all the things you have that could be counted in this way; it really does make a difference!
WHAT NEXT AFTER GET FUNDING READY?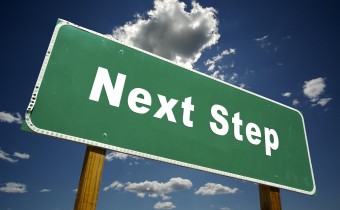 Here are some key questions to ask yourself now….
What have I got that's funder/sponsors friendly?
What type of funding is best for me? Who are my key targets?
How much money do I need?
What timeframe am I working to?
What resources do I have? What resources do I need?
What evidence can I use that I'm good?
What can I achieve in the next three months?
THAT'S IT!
That's it! You'll win some, you'll no doubt lose some but enjoy the journey, don't take the 'no, not this times' personally (even the most experienced fundraisers get rejected) and learn from your experiences. I've made every fundraising mistake there is to make, and I'm definitely a smarter fundraiser for just that reason. So, ask for feedback when you get a no and celebrate when the answer is a yes!
One last thing… If you're interested, we've got LOADS of hopefully really useful video and audio content about how to make a more viable living, new industry models and digital innovation on our Youtube and Soundcloud channels. Do take a look; it's all free, and if you found get Funding Ready useful and inspiring, then I think you'll love this too.
And if you want to stay up to date with content like this, and other stuff we're doing, then sign up to join our Community of the Curious and the Generous, or follow us on twitter. You can also get hold of me at [email protected] or follow me on twitter too.