Joining the Dots at The Great Escape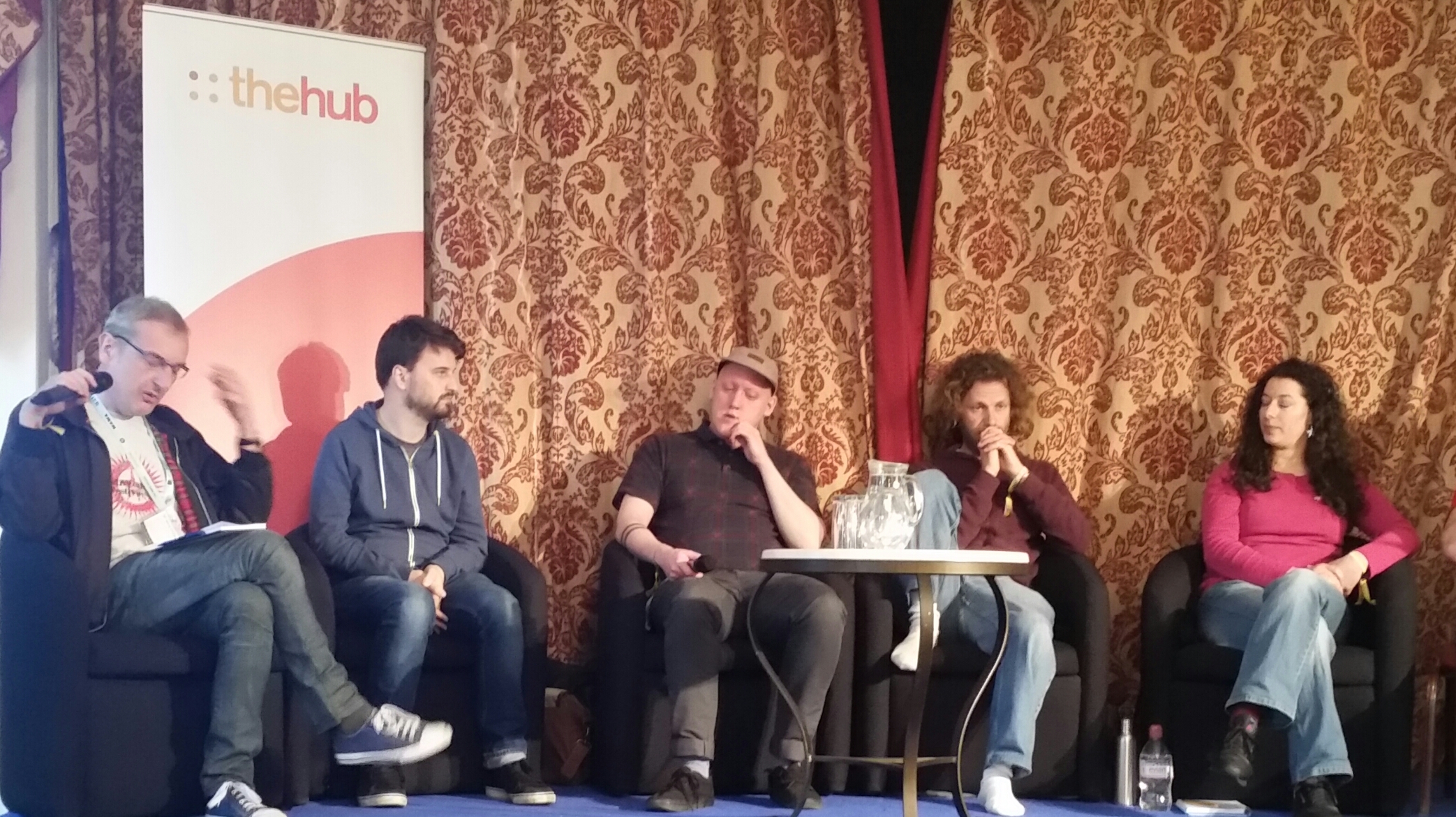 The Great Escape
, 10 May 2014
On a sunny Saturday in May the hub decamped to Brighton for a Joining the Dots-inspired afternoon of panels at The Great Escape, the UK's leading festival and convention for new music. Curated by hub director Julia Payne, here's the lowdown on want went on, but to find out who said what about whom, head over to the left hand side bar to hear audio highlights and the full panel discussions.
Panel 1: Technology-based innovation: what do you need to be a 'disruptor' and how do you get it?
Starting as we meant to go on, and getting to the nub of it, we looked at what artists and technologists need to innovate. Time and money are often seen as the key essentials for 'disruption', but what else needs to be in the mix? Chewing the fat on this one for us were: Kriss Baird (Music Ally), Mary Keane-Dawson (myHealthPal), and Sarah Thirtle (Creative United), with our very own Matthew Linley keeping order.
Panel 2: Location-based technology – where could it take us?
Location-based technology is by no means new, but 2014 seems set to be when it hits its 'tipping point'. So – excuse the pun – this panel set out to find out where it could take those of us who create music or who work with people who do? Signposting us to the future were: Matt Adams (Blast Theory), Joey Baxter (Eventbox), Jamie Hughes (Songkick), Sam Mason (Steer) and musician Chris T-T. All under the watchful eye of Jason Phipps, who when he's not producing audio at The Guardian is one of the hub team.
Panel 3: Fan engagement – what more can we ask?
As panel Chair Richard Haswell said to us when we put this panel together, long gone are the days when fan engagement meant sending off for your Dennis the Menace badge when you joined his fan club. In the wake of the crowd-funding, crowd-sourcing and anything else with a crowd prefix, we set out to find out what more we can ask of fans, and what more they can ask of us in return? Tackling these questions were: Paul Archer (Daredevil Project), Will Grant (Twotap Digital), Daniel Harris (Kendra), Juliana Meyer (SupaPass) and musician Jim Moray.