Both Sides Now 'open space' Leeds
Duke Studios
, 26 March 2018
Making gender equality in the music industry a reality…. What can we all do?
The music industry can look an awful lot like a man's world, even in 2018. Fewer than 1 in 5 songwriters in the UK are female, just 1 in 6 labels are majority-owned by women, and fewer than a third of those working in the industry are female. This free Both Sides Now 'open space' event is your chance to play a part in changing all that, a chance for you – whether you are female, male or non-binary – to help build a more equitable music industry.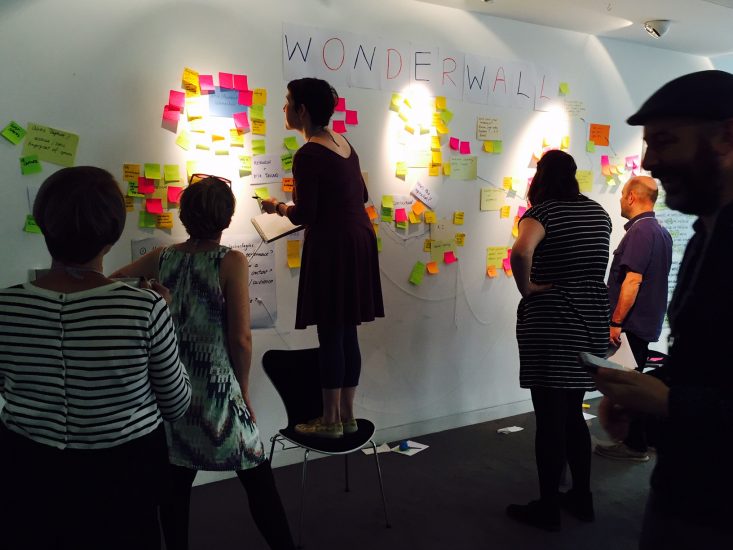 Unfolding over a series of informal conversations, the agenda will be yours to set. You might want to convene a conversation about something you feel passionately about, or join a conversation kick-started by someone else.
More than just a talking shop, our aim is to get things and people moving.
We're all responsible for tackling gender inequality in the music industry, and if we're going to do that, we need time and space on an equal footing to explore, discuss and identify how we can affect real and lasting change. Both Sides Now is that time and space, and this open space is where it all starts…
So if you have ideas about what could make a real difference – whether that's about role models, education, safe spaces, policy change or something else entirely – and are ready to get started on making things happen, Both Sides Now is for you.
Forget the old boys network. With fear and hang ups checked at the door, ideas, energy, curiosity and generosity is the only door policy you'll find at this club.