Find out more about the 12 'host' organisations that our New Music Plus...UK producers have been working with during the project. From Plymouth, Margate and Middlesbrough to Dundee, Belfast and Cardiff in Scotland, we've been lucky enough to work with some of the most dynamic galleries, festivals, museums, arts centres, cinemas and digital media centres across the UK. Together with our New Music Plus... UK producers they've co-produced some amazing music events, giving new music new homes the lengths and breadth of the UK.
New Music Plus…UK is an initiative developed by PRS for Music Foundation in association with the hub, with support from Arts Council England, Paul Hamlyn Foundation, Esmeé Fairbairn Foundation, PRS for Music Foundation, Creative Scotland, Arts Council of Northern Ireland and Arts Council Wales.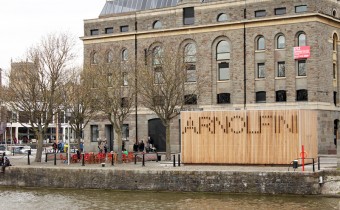 Arnolfini, Bristol
Established in 1961 Arnolfini is a contemporary arts institution, presenting work across a range of disciplines. It has a long history of working with experimental music, beginning in the 1970s as a key partner in the Contemporary Music Network. Since re-opening in 2006, it has continued to present a wide-ranging programme across music and sound-art, presenting artists like Moritz von Oswald, Francisco Lopez, Kode9, Hype Williams, Chris Watson and Kaffe Matthews.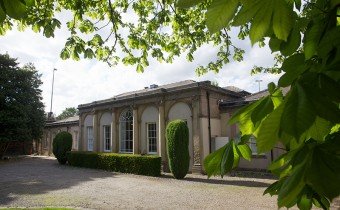 BEAM, Wakefield
Beam http://beam.uk.net/are creative programmers and commissioners dedicated to the imaginative understanding and improvement of the public realm, and to involving citizens in the arts and place-making. Beam occupies and manages The Orangery, which they are actively developing as a site and resource for the arts, education, and heritage.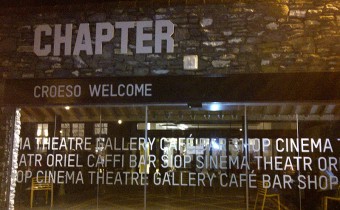 Chapter Arts Centre
Chapter has an international reputation for excellence, innovation and collaboration, offering an ever changing programme of performance, films and exhibitions from Wales and around the world. Chapter is the flagship for the contemporary arts in Wales and is one of the largest complexes of its kind in Europe. At its main site it hosts 3 theatres, 2 cinemas, a gallery, studios, 2 bars, a café and over 60 cultural workspaces.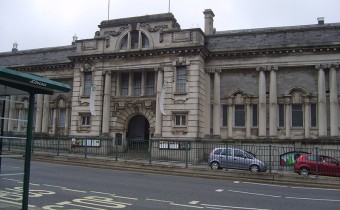 City Museum and Gallery, Plymouth
Plymouth City Museum and Art Gallery are part of Plymouth City Council's vibrant Museums, Arts and Heritage service. They have a wide ranging programme that includes galleries, exhibitions, events, education and outreach work that engages with thousands of people throughout the year.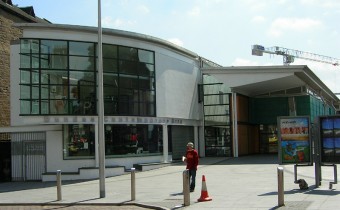 Dundee Contemporary Arts
Dundee Contemporary Arts promotes the development and exhibition of contemporary art and culture. As an organisation it has established itself as a major force in contemporary art, cultural cinema, community, education practice and as a vibrant social and cultural hub.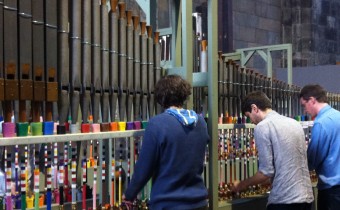 Edinburgh Art Festival
Founded in 2004, Edinburgh Art Festival is Scotland's largest annual visual art festival and aims to showcase a diverse and vibrant programme of visual arts exhibitions and events, representing and supporting the best international and emerging artists.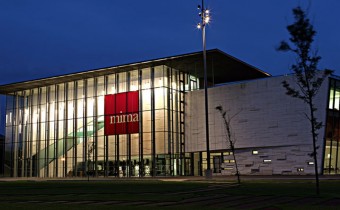 Middlesborough Institiute of Modern Art
MIMA is one of the UK's leading galleries for modern and contemporary art and craft. They host temporary exhibitions of fine art and craft from 1900 to the present and feature work by internationally acclaimed artists.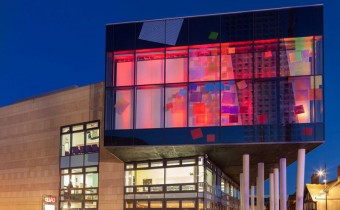 Quad, Derby
QUAD is a cinema, gallery, café bar, digital resource and workshop that anyone can use. A creative hub that connects people and businesses to art and film, QUAD transforms lives through active participation in art and film.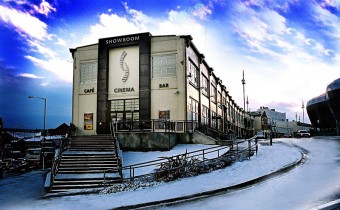 Showroom Cinema, Sheffield
Showroom is one of the largest independent cinemas in Europe and is located in the heart of Sheffield's cultural quarter. It shows the latest film releases, classic cinema, family films and cinema from around the world. Festivals, special screenings and events add to the rich cultural mix of the city, and education activities engage learners of all ages.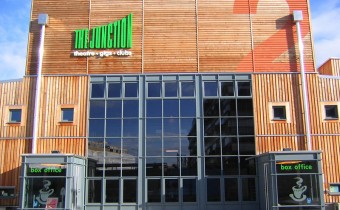 The Junction, Cambridge
The Junction is one of the most diverse cultural venues in the UK, a vibrant centre of contemporary culture and a registered charity with a uniquely varied programme. They present hundreds of performances each year to over 100,000 customers through clubs, comedy, dance, live music, theatre and events for young people. Operating over 3 spaces, The Junction is committed to developing new artists and providing cutting-edge performances.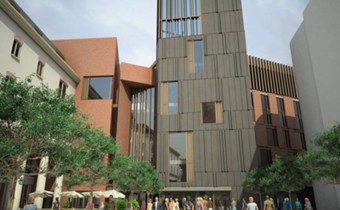 The Mac, Belfast
The MAC is Belfast's newest arts venue. Having been open just six months, they are continuing to develop partnerships and relationships with organisations across the UK that will help them to inspire new audiences to visit the MAC.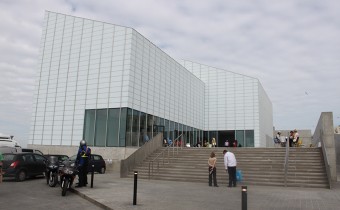 Turner Contemporary, Margate
Turner Contemporary is a dynamic visual arts organisation that believes in making art open, relevant and fulfilling for all. A stimulating programme of temporary exhibitions, events and learning opportunities enable intriguing connections to be made between art from 1750 to the present day. Situated on Margate's seafront, the gallery is the largest exhibition space in the South East outside of London.