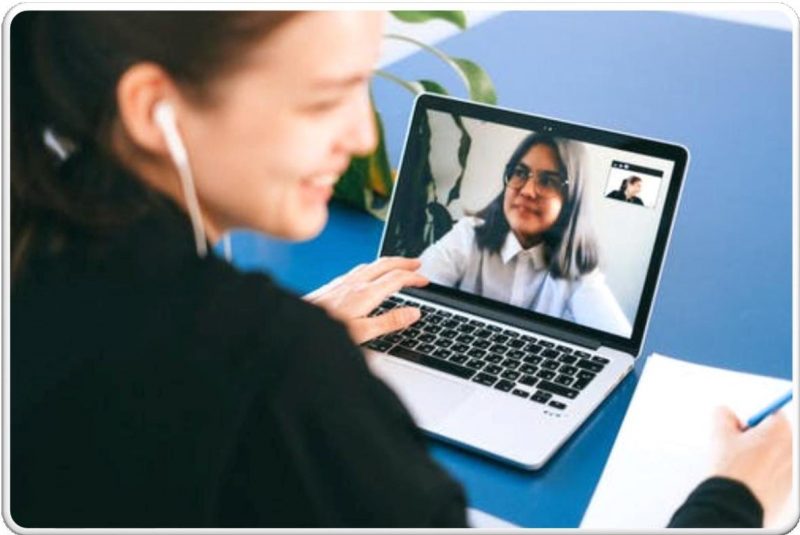 The low down…
These sets will kick off after the schools (hopefully) go back in September. You'll meet once a week(on Zoom) for 8 consecutive weeks.
Depending on which set you join, you'll be guided as a set by either Julia Payne (hub Founder), or Steve Goatman (hub Associate). Each week, they'll support you to develop the skills and confidence to facilitate action learning set conversations, and help you to build new listening and reflection skills. Across the 8 weeks, we hope you'll gain a whole load of new insights about your work and career, be brimming with new ideas and have found a go to bunch of peers you can totally trust to help you make good decisions.
Already sold on the idea?! Apply HERE. 
So what will we actually do?
Generally you'll meet either 10am-1pm or 2-5pm, with a couple of screen/comfort breaks included. Everyone will get the chance to 'facilitate' a conversation and 'present' (which is what we call it when you bring to the group something you'd like to explore). We'll generally have 2 group conversations each time we meet, plus spend some time checking in with each other and reviewing how we're working as a set.
Our first session together will be a bit longer (either 10am-3pm or 12-5pm, including lunch). In this session, you'll get to know each other and get inside the principles of action learning, and then we'll get straight into our first couple of action learning 'conversations', which either Julia or Steve will facilitate. We hope you'll leave our first session together having met some great people, and with your head full of inspiration and ideas! And don't worry, we'll build in plenty of breaks, so you can top up on fresh air, lunch, tea and biscuits!
Our final session together will be a bit longer too, as in this session we'll take you through how to create your own action learning set. That's because we really hope that you'll be so inspired by action learning that you'll decide to create your own action learning set for your own peers and friends.
What will I get from being in a weekly set?
These sets are perfect if you're too busy to commit now, but would like some weekly peer support across late summer and autumn.
You'll get inside how action learning works and understand how valuable it can be, present about your own challenges, opportunities and dilemmas, help your fellow set members unlock their own new insights, and learn how to become an action learning facilitator yourself.  Through taking part you'll gain…
New insights and solutions to guide you through this period of massive change
A new peer network – a go to bunch of peers you can trust to help you fathom stuff out
New skills that will help you develop your business and career
The knowledge, experience and confidence to set up your own action learning set, and help others in the same way
What are the dates? And how much will it cost?
We're running three weekly sets, on the following dates. Please note, to join a set you need to be able to come to ALL of the set meetings.
Weekly set #1:
2 Sep (12-5pm)
9, 16, 23 & 30 Sept and 7 & 14 Oct (all 2-5pm)
21 Oct (12-5pm)
Weekly set #2:
10 Sep (10-3pm)
17 & 24 Sept and 1, 8, 15 & 22 Oct (all 10am-1pm)
29 Oct (10-3pm)
Weekly set #3:
14 Sep (10am-3pm)
21 & 28 Sept and 5, 12, 19 & 26 Oct (all 10am-1pm)
2 Nov (10am-3pm)
And in terms of cost, it's all entirely free, as RE:SET is supported using public funding by the National Lottery through Arts Council England. All we ask is that you commit to taking part in all of your 'set' meetings, so that you and your fellow members get the most from the experience, and that – if you decide action learning is for you – you'll have a go at setting up your own follow on set afterwards. 
The deadline to apply is 12 July, and here's how you apply
We hope this has inspired to join a set!
To apply, all you need to do is tell us a bit about you and which set(s) you're interested in joining, using this really simple APPLICATION FORM.
It'll take about 5-10 minutes tops, and should be easy to do. Any questions, do get in touch though: [email protected]
Weekly set not quite right for you? Check out our other sets…
Want to meet less frequently? Check out our fortnightly sets HERE.
Want a more intensive professional development experience? Check out our super sets HERE.
Got a question? Check out our FAQs HERE.