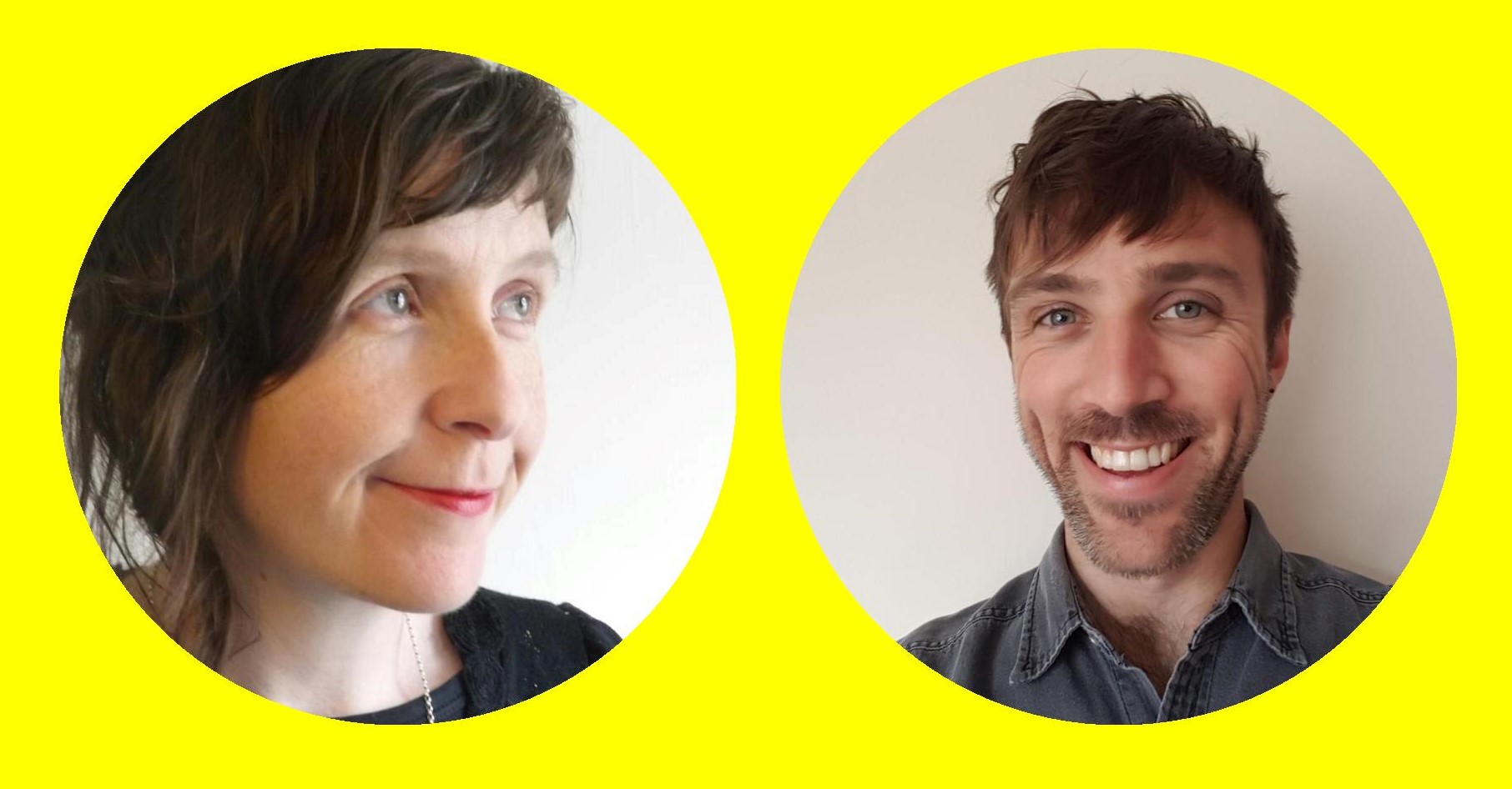 Depending on which of our action learning sets you join, you'll be guided by either Julia Payne, the hub's Director, or fellow 'hubster' Steve Goatman, We're both really friendly and passionate advocates for action learning, and are really looking forward to being able to support our fellow creatives at such a difficult time. You can find out a bit more about us here….
Julia Payne (Director)
Julia is a hugely experienced and ILM-accredited action learning facilitator, and has been facilitating sets with her peers across the creative sector for close to a decade. In that time she's worked with everyone from composers to set designers, poets and even circus performers. She's also a qualified Relational Dynamics coach and a mentor on a number of national artist and producer mentoring programme.
As well as leading RE:SET, Julia is also busy delivering the hub's BALANCE programme right now. BALANCE is a series of talks and drop in sessions, delivered in partnership with the Creative Industries Federation, which focuses on why artists and creative freelancers need to balance their minds if they want to balance their books. If you need to get better at putting protecting your mental health at the top of your to do list, you might want to check it out!
Steve Goatman (Associate)
Steve's work at the hub focused mainly on supporting our action learning work. Outside of his work at the hub, Steve works as an independent coach, educator and creative producer. Having trained as a Relational Dynamics coach in 2019, and excited by the transformative nature of action learning, Steve's work as a facilitator complements his coaching practice, which again has a focus on supporting his peers across the creative sector.
Like most of us at the hub, Steve wears a number of hats (he does actually have a baseball cap with 'coach' on it!), which means he brings a wealth of highly relevant experience and insight to his work on RE:SET. He worked at the Lakeside Theatre, Art Exchange for a number of years, producing new work and developing new audiences. Between 2015-18 he was Associate Producer at Pacitti Company, whilst also building a freelance career producing for queer, disabled and/or formally cutting-edge artists such as Ron Athey, Daniel Oliver, Roberta Jean and Vincent Gambini. Since 2018, he's also taught on the BA Drama course at University of Essex.
Want the proper lowdown on each type of RE:SET action learning set?
Fancy joining a set that meets fortnightly, from the end of July? Check out our fortnightly sets HERE.
Want to meet weekly instead, from September onwards? Check out our weekly sets HERE.
Looking for a more intensive professional development experience? Check out our super sets HERE.
Got a question? Check out our FAQs HERE.
Head back to the main RE:SET page.