Get curious… Get Generous… Reflections from Venues Day Business Up, Be Inspired panel
Earlier this week I joined 300 other delegates at the Music Venue Trust's second Venues Day, all of us enjoying the slightly weird experience of drinking tea in the Ministry of Sound bar at 10am on a Tuesday morning. And all of us clutching hot off the press copies of the GLA's Rescue Plan for the capital's grassroots music venues, and talking about how great it was that the story had made the BBC 6 o'clock news the day before. After a rousing morning session which featured contributions from Culture Minister Ed Vaizey and Shadow Culture Secretary Michael Dugher, I was charged with kicking off the afternoon's proceedings, chairing a panel called Big Issues for Small Venues: Business Up – Be Inspired!
How venues can develop new income streams and grow their audiences are issues I focus a lot of my time and brain on, particularly in the context of our Joining the Dots programme, so it was great to be asked to chair a panel all about that.  My fellow panellists were a terrifically diverse bunch of people – Auro Foxcroft from Village Underground, Jukely Founder Bora Celik, Ents 24's Graham MacLean, Michael Boaler from Jack Daniel's, Attitude is Everything's Gideon Feldman and consultant Julia Jones – but all of them with something valuable to say. I love being involved in panels like this; when you bring together people with such different 'givens' or starting points you get these amazing 'atomic collisions', which can often catalyse really great new ideas…
As they each shared their experiences and insights, and talked about initiatives that they're involved in that venues might find helpful, I did my best to scribble down their key points. Here's what I took from what they said…
SO MUCH OF THIS IS ABOUT DISCOVERY  
Both Graham and Bora talked about what these days is called 'discovery' – helping people to 'discover' gigs or bands that they may not have otherwise come across. It's what both Jukely and Ents24 do in their own different ways, and it's what good, lateral thinking marketers have been doing, by 'mining' their data, for years. But tech has changed the rules, changed what's possible, and for a marketer like me that's really exciting!
How venues and artists can use tech to drive people to the live experience, rather than fretting over how to monetise digital content per se, was something we focused on in our Joining the Dots programme. You can see a few of OneDayer panel sessions on this topic that are worth a watch here, here and here, and you might also want to check out Eventbox, a discovery app that lets you listen to listings for local gigs, and that we helped get started with one of our R&D bursaries. Eventbox is currently up and running in Dalston, with plans to expand across London in the next year, and it's well worth checking out.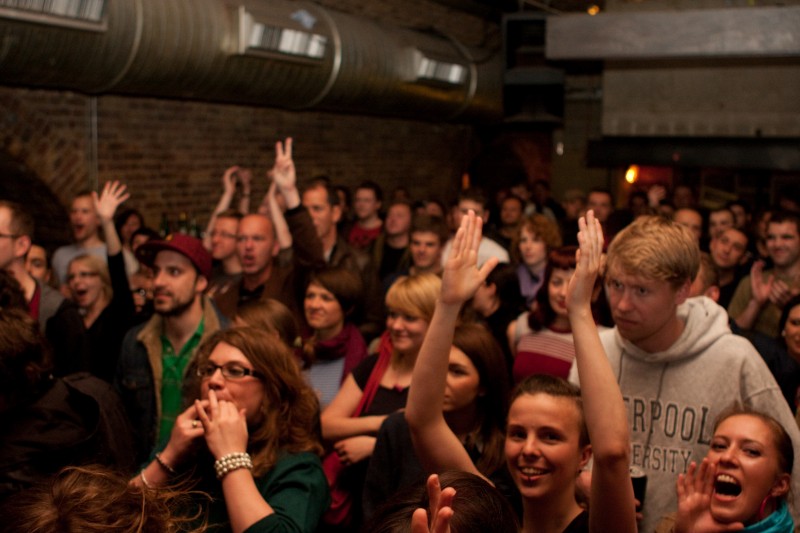 WE DO SOMETHING SPECIAL – THERE'S REAL MAGIC IN SMALL VENUES
Now I know this; I started my career working at The Stables in Milton Keynes, a 300 capacity venue which back then had the feel of a large living room, yet which hosted gigs by world class artists, more normally seen at the Royal Albert Hall or Roundhouse. It spoilt me for life; like Steve Lamacq said in his Venues Day panel, there's something special about gigs in small venues. They reach parts that big stadium shows just can't.
So, knowing this, it was really interesting to hear Michael Boaler, brand manager at Jack Daniels talk about the 'experiential' value that live music – particularly played in small venues – has to brands like JD. For these brands, being seen to be 'authentic', seen to play an integral part in the lives of their target audience (for JD it's 20-something year old men) is what it's all about. So, JD invests heavily in its Jack Rocks programme, getting involved in and recording gigs at iconic venues up and down the country, and then reinforcing its brand 'position' through its considerable media spend with the likes of Spotify and Youtube. It was fascinating to hear Michael talk about this, and if you are at all interested in this kind of thing, you might also want to check out this short OneDayer video from Josephine Hanson, Director of Insight at leading market research agency YouthSight. She talks with real clarity about the value music has for brands, so it's worth a watch.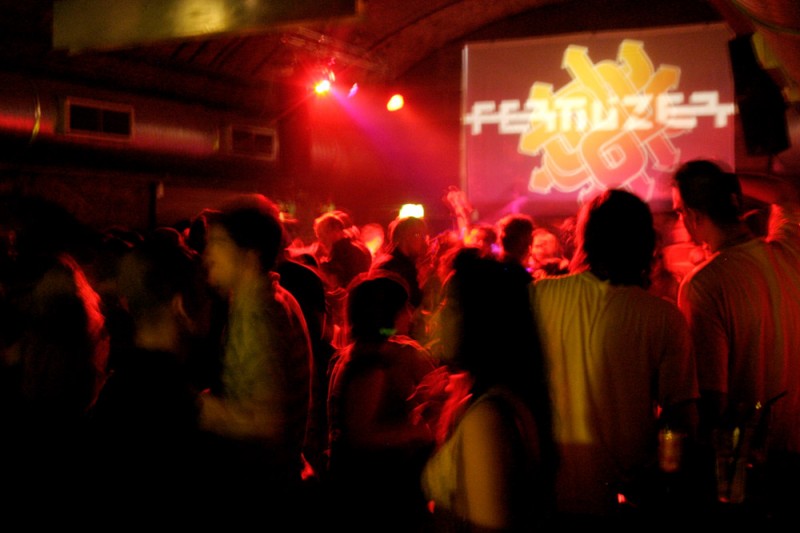 PEOPLE – ALL SORTS OR PEOPLE – LOVE WHAT WE DO
And that notion of what marketers describe as 'experiential', the value that people place on what we do, was what for me linked what Michael said to what Julia Jones and Gideon Feldman has to say. Both focused on audiences who – intentionally or otherwise – we sometimes overlook, but who share a love of the artists we promote in our venues. First up, Julia talked about the 30+ audience, a demographic with a proportionately higher amount of disposable income and a (monetisable!) passion for music, but one which can often be overlooked in our (and brands') obsession with all things youth-oriented. Julia's argument is that if you're looking for a way to boost ticket revenues then you could do worse than focus on this audience. And then Gideon, who works for the brilliant Attitude is Everything, talked about the sizeable deaf and disabled music audience in this country. According to Attitude, it's a growing audience (their latest research amongst their Charter of Best Practice venues suggests a year on increase from £3.4m ticket sales to £5.4m – a staggering 59% increase). You don't need me to explain his argument I'm sure – less about discovery, or maybe just a different kind of discovery or realisation on our part?
WE HAVE ALL SORTS OF ASSETS THAT COULD GENERATE ADDITIONAL REVENUE
I love lateral thinking people, and have been lucky enough to work with some of the most lateral thinking, ingenious venue managers around. What they've all had in common is an ability to think beyond the obvious, and open up new kinds of thinking about the events they do, different uses of the building, how to get the most from their teams. Yes, venues are buildings obviously, but they also tend to be incubators for really creative thinkers, people with 'brilliant ears' and often even more brilliant ideas.
And that's what Auro from Village Underground offered to the Venues Day audience – some example of how VU has monetised its assets and capitalised on the local context in which it operates. In VU's case, being in the heart of Shoreditch, this means putting a team and systems in place to maximise commercial hires (whilst not losing too many days from the gig calendar). It means creating artist studios on their roof, which not only bring in income but also help it achieve its artistic mission. It means encouraging local street artists to paint these container studios, and in turn turning this into a commissioning programme paid for by brands keen to 'authentically' associate themselves with all things Shoreditch. It means filling in those forms to secure Arts Council and EU funding. And it means partnering with bigger venues, keen to associate themselves with that (here we go again) special experience that only small venues can deliver. A great 'menu' of ideas, and a real insight into where lateral thinking has got the VU team.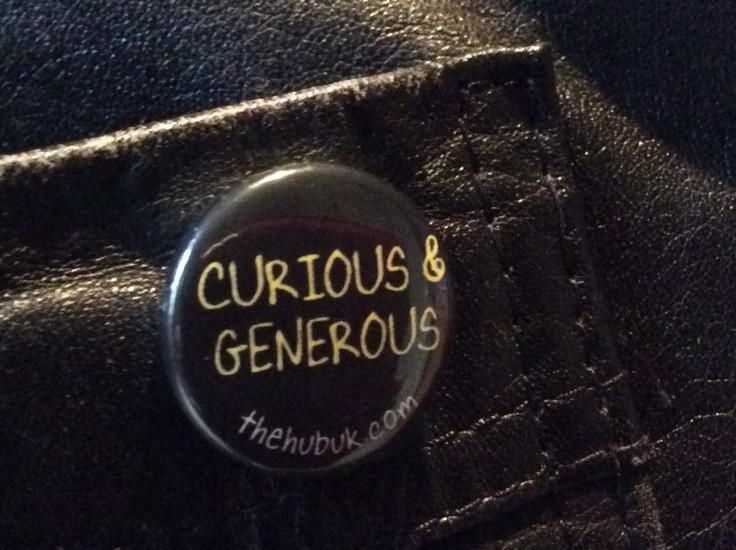 WE NEED TO GET CURIOUS AND GENEROUS
Now, there was a bit of banter on twitter during the event about Shoreditch – or even London more generally – being a-typical, and VU not being a typical venue. But that's missing the point I think – of both what Auro was saying, and what we were asked to do on the panel – which was to give examples of things we've done, spark ideas and encourage people to share their experiences. As I said, we were a diverse bunch, and we covered a lot of ground. And more ground got covered via our audience, including some great insights into how mining audience data can really help drive ticket sales. If all of that whetted your appetite for thinking about new ways of generating income, then you might find this from NESTA's Tim Plyming and this OneDayer panel interesting too.
For me that diversity we had on the panel is key to us finding new ways of doing business, making things work financially. I kicked off the panel by mentioning the two premises behind our Joining the Dots programme: firstly, that we need new ways of doing business if we're to survive, and, secondly, that we'd all be much smarter if we shared what we know. Those premises also underpinned our Vanues Day panel, and so I ended the session in the same spirit, asking audience members to share their experiences of what had worked, ideas they had.
And now I extend that invitation to you too…If you have an income generation idea you think other venues might find useful, then tweet me (@juliaatthehub) or the Music Venue Trust (@musicvenuetrust), and we'll pull them together into one ideas post and share them with as many other venues as we can. Oh, and if you like the idea of being part of a community of music folk who share what they know, then why not join our Community of the Curious & the Generous and get sharing?