Making gender equality in the music industry a reality…. What can we all do?
The music industry can look an awful lot like a man's world, even in 2018. Fewer than 1 in 5 songwriters in the UK are female, just 1 in 6 labels are majority-owned by women, and fewer than a third of those working in the industry are female. Get to the upper echelons, and only 30% of senior executive positions are held by women. As this recent Guardian article says, we're past the point where token gestures cut it; we need proper, radical change.
the hub is a female-led organisation with a strong track record in supporting innovation, R&D and knowledge sharing across the music sector. As its director, I'm really excited about the Both Sides Now 'open space' events that we'll be facilitating over the next few weeks, in partnership with Brighter Sound and a host of music organisations across the North. With a focus on this gender inequality, we see them as a chance to play a part in changing things, a chance for everyone – whether they are female, male or non-binary – to help build a more equitable music industry. Change has to start somewhere, and open space events are a great place to (as Phelim from Devoted & Disgruntled says) "engage with the stuff… I only knew how to complain about before".
Open Space is people power in action
They're called 'open space' events, because the agenda at them won't be set by us. It will be set by the people who come along. Industry big guns aren't going to solve gender inequality. Government isn't going to solve it. We are. The musicians, promoters, managers, agents, technicians and others who make up the industry. We're all responsible for tackling gender inequality in the music industry, and if we're going to do that, we need time and space on an equal footing to explore, discuss and identify how we can affect real and lasting change. I hope that these Both Sides Now events are that time and space, and where it all starts…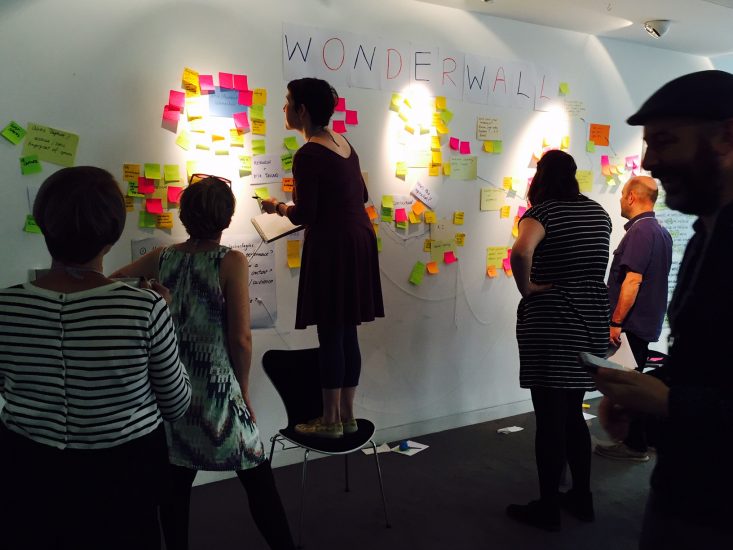 So what's going to happen?
The process will start with a circle of people, people who've come along because they care about tackling gender inequality, a circle of people that's unique, and who have never and will never again be together in exactly this grouping.
Open Space 'technology' is simple. It's people. At the outset of the session there'll be a chance for anyone with a burning issue, big question or great idea to timetable a conversation about it. You'll post a topic on the wall, it will get timetabled, the agenda for the event will come together, and over the course of the event people will join the conversations that 'speaks to them' the loudest. It's people power in action.
At any one time, there might be 2, 5, 10 or even more breakout conversations going on at the same time, with people in each one working hard on the topic at hand. The 'law of 2 feet' (or of 'personal mobility') means that you can dip in and out of conversations as you want; you might sit through 3 from start to finish, or move like a bumble bee between loads more than that, adding a few ideas to all of them as you go. The choice is yours. The responsibility is yours. Then, at the end of the event, everyone comes together again, to share their reflections, learning and the actions they want to commit to after the event. We end as we finish, sharing what's important to us all.
More than just a talking shop, the aim is to get things and people moving
At 'open space' events all of the thinking, all of the ideas, all of the actions get documented in some way. Because we want our events to feel like a beginning of something bigger not an end in themselves, we'll be producing a manifesto from each one that shares the thinking and actions coming out of it. Across 4 cities – Leeds, Manchester, Liverpool and Newcastle – that's a lot of people power.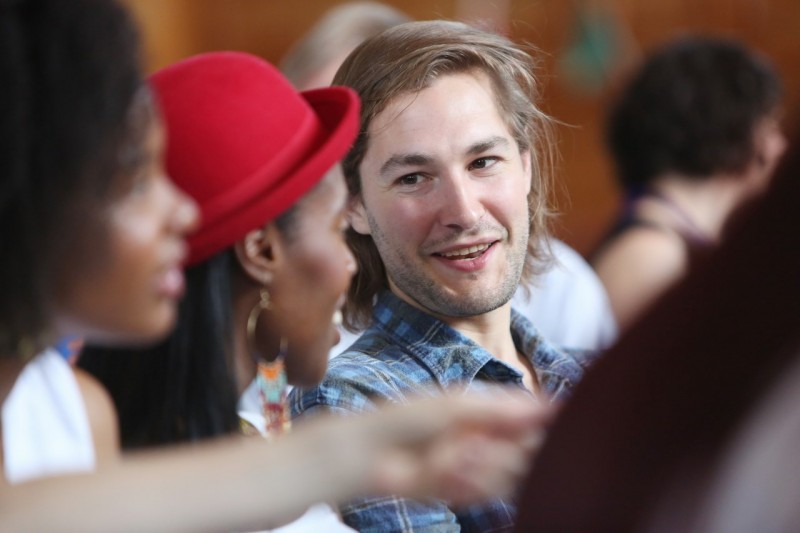 'Open Space' isn't about any one person or organisation taking control or promising to solve everything; it's way of bringing together people who want to address a complex issue, by  focusing on what matters to them, making essential connections, and doing what they think must be done. It's about a culture of shared responsibility through which ordinary people can accomplish extraordinary things. .
I love the 'atomic collisions' that occur when you bring together people with different 'norms' and starting points to explore and invent new ideas and alternative realities – thinking that wouldn't have come about in any other circumstance, and ideas are generated that wouldn't otherwise have seen the light of day. In my experience, after an 'open space', everyone involved leaves a little bit changed – and re-charged – by the experience.
I'm expecting some real 'atomic collisions' at these 'open space' events over the next few weeks. By the end of each event, what will have happened? My hope is that everyone WILL go home a little bit different, with some new insights, some new potential collaborators and friends, a spring in their step and some clear action points to keep them busy and connected in the weeks and months that follow.
But who knows?! I certainly don't. That's the whole point, the beauty of open space, and what makes it so exciting! Friends and colleagues know already that my favourite question is 'what if', and that the phrase I most overuse is 'that's a good idea'. Small wonder I can't wait to get started! I hope the same is true for you as you read this.
We're all responsible for tackling gender inequality in the music industry, so have your say, make your mark…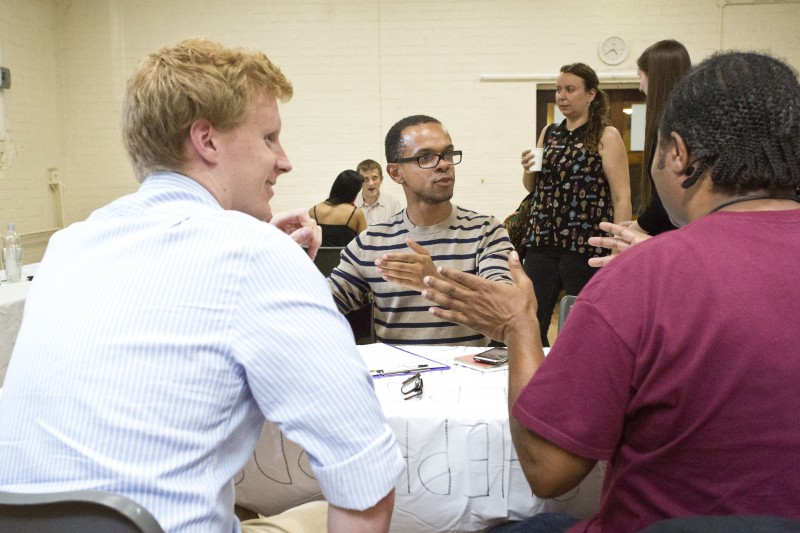 If you have ideas about what could make a real difference – whether that's about role models, education, safe spaces, policy change or something else entirely – and are ready to get started on making things happen, it would be great to see you at one of the events. Here's when and where they are happening:
Thursday 1 March – Duke Studios, Leeds (in partnership with Music:Leeds)
Register here
Fri 9 March – Manchester Central Library (with support from Manchester City Council)
Register here
Sat 17 March – Constellations, Liverpool (in partnership with LIMF Academy and Culture Liverpool)
Register here
Newcastle date tbc (in partnership with Generator)
Registration coming soon
Forget the old boys network. With fear and hang ups checked at the door, ideas, energy, curiosity and generosity are the only door policy you'll find at this club. Hope to see you there….