Free virtual action learning programme NOW OPEN FOR applications in Southend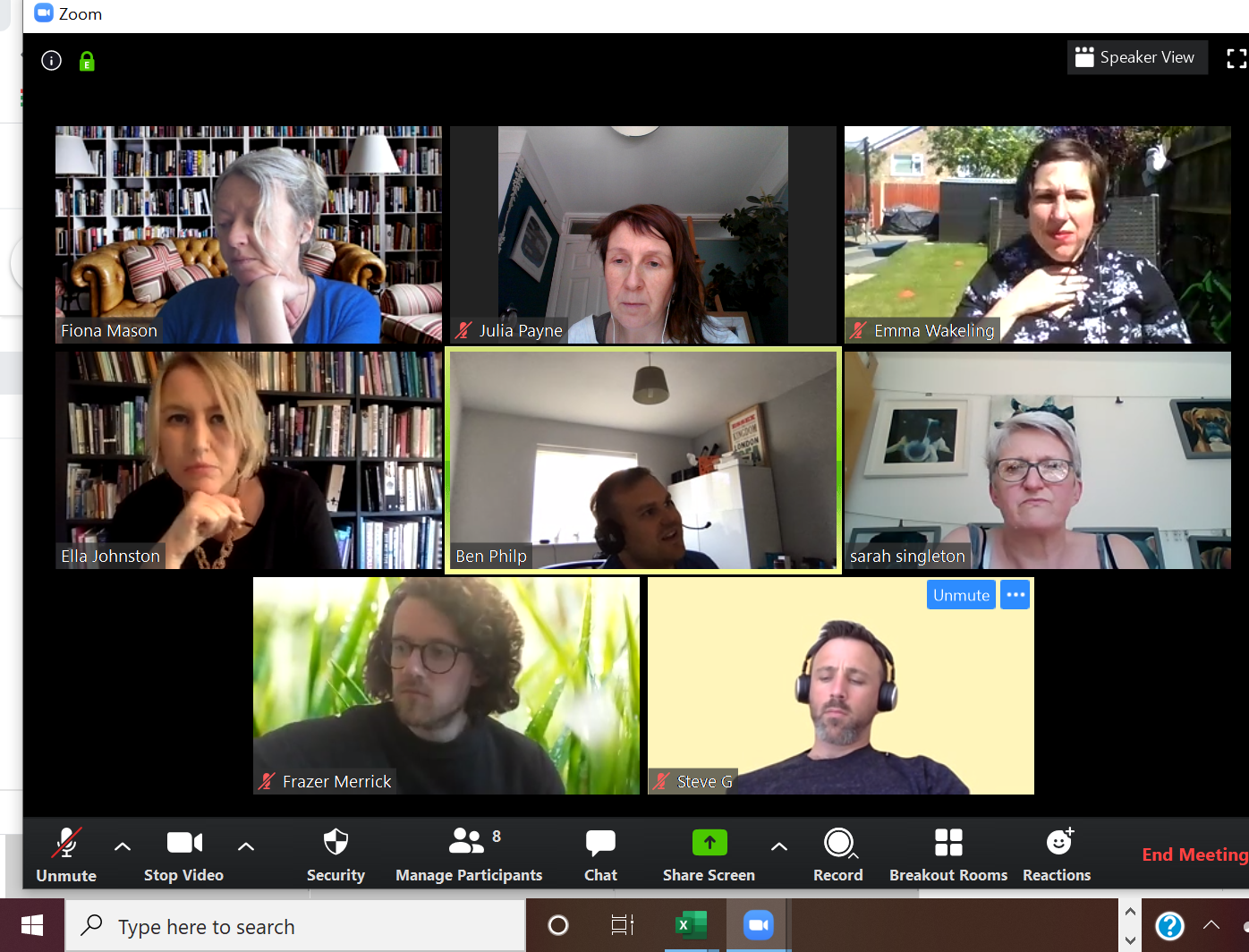 With people across the creative sector struggling to make sense of how we'll live and make a living while Covid-19 continues to make its impact felt on our daily lives,  the need for peer support has arguably never been greater.
That's why I'm really excited to be launching a new virtual action learning programme for creative freelancers and entrepreneurs in Southend. Entirely free, the aim is to nurture a stronger peer learning and sharing culture, that can provide regular, ongoing support and connection as we adjust to yet more 'new normals' post-lockdown.  
Imagine having a team of brilliant inspiring coaches – and you're in the right ballpark
So, what is action learning, and why do people in the creative sector find it useful?
Imagine having a team of brilliant, inspiring coaches –  working with you to help you with the big decisions you need to make – and you're in the right ball park. Sounds great, right? That's what you'll get if you join this new virtual action learning set – that, and the chance to develop your own coaching skills.
Action learning involves working on real problems, focusing on learning and actually implementing solutions.  From my own experience, action learning can really stretch your thinking and is great for tackling the isolation that often goes with running your own creative organisation or managing your career – even in normal times, never mind these uniquely challenging times. And it works brilliantly online, using Zoom to bring us together.
It's the most useful investment I've made in my professional development
For me, being part of an action learning set has been the single most useful investment I've made in my professional development in the past decade, and I can't recommend it highly enough. Since training as an action learning set facilitator nearly a decade ago I've gone on to run sets for hundreds of creative freelancers up and down the country – from creative producers to illustrators, composers, copywriters and even acrobats! The most recent of these have been for Colchester-based creatives who I'm pleased to say are continuing to meet and support each other.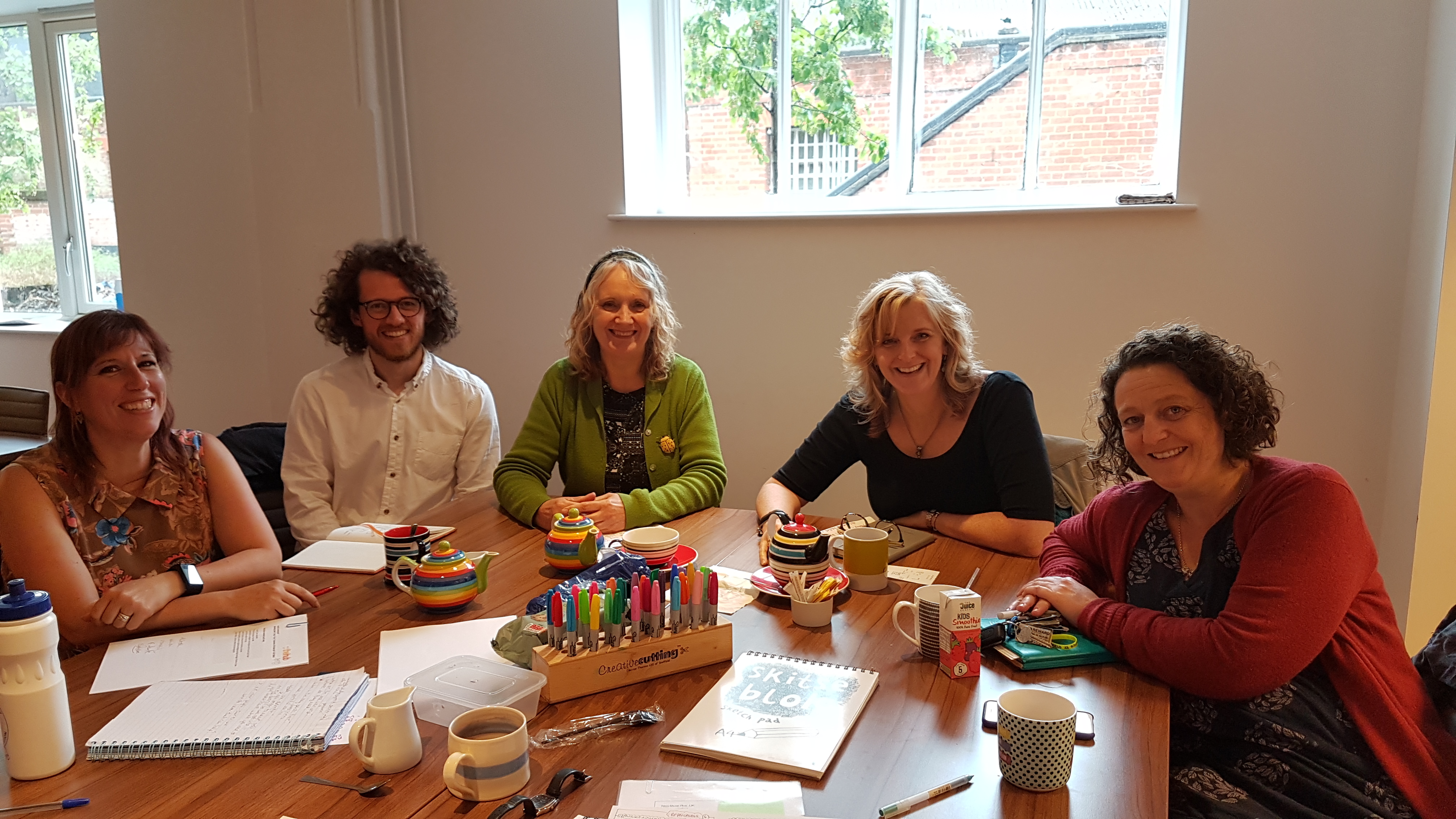 Over and over again, I've seen the structured process it provides set members unlock really powerful reflection, decision making and action – true lightbulb moments' – and seen set members increase their confidence and resilience. It's incredible how quickly bonds of trust and relationships develop, and I love how everyone leaves each session with new energy and resolve. If I have  a superhero strength, mine is definitely action learning.
I think the key to action learning's success in our sector is that action learning sets provide a structured process for reflecting on experience with a group of peers. It's not about giving answers, but about helping people to find them themselves, through careful listening, asking open questions and providing thoughtful feedback. 
What's the story with this Southend programme? 
This new action learning set is an opportunity for a group of 8 creative leaders from across Southend to come together to help each other develop new insights, plans and understanding that will help you all weather the ongoing Covid 19 storm. Take a look at this film to find out more….
We'll meet for 3 hours every fortnight from early June to mid-August, either in the morning, afternoon or evening, depending on what works best for people. The dates we'll meet (on zoom) are:
15 June; 29 June; 13 July; 3 August; 17 August
You need to be able to attend every session if you join the programme. In addition, we'll have a shorter meeting later in August, where I'll take set members through the how to of setting up your own 'follow on' action learning set with your own peer group. The plan here is to support you to cascade action learning opportunities more widely across Southend's creative community, so that as many creatives as possible benefit from this kind of peer support. Imagine what could be achieved if that happened!
So, what will we actually do?!
In line with standard action learning practice, each set will meet for 3 hours, so that everyone who wants to 'present' an issue for exploration gets the chance to do so. Trust me, the time flies and it is generally a highlight of everyone's week!
In the first session, I'll take people through the principles of action learning, and then – because action learning is about learning through doing – we'll get straight into our first couple of 'set' discussions, which I'll facilitate. In the follow up 4 sessions, participants will get the chance to facilitate and to present, so that by the end of the programme each set member will have the skills, confidence and understanding to continue in this set and/or set up their own set.
What will I get from being in a set?
Loads. But if you want the long answer…Across your 5 sessions, you'll get inside how action learning works, present about your own challenges, opportunities and dilemmas, help your fellow set members unlock their own new insights, and learn how to become an action learning facilitator yourself. Through taking part you'll gain…
New insights and solutions
A new peer network – a go to bunch of peers you can trust to help you fathom stuff out
New skills that will help you develop your business and career
The knowledge, experience and confidence to set up your own action learning set
How much will it cost to take part?
Nothing! The sets are part of the ERDF-funded South East Creatives programme which provides business support, networking and clustering opportunities for the creative sector across the South East, so it's entirely free to join. 
All we ask is that you commit to taking part in all of your 'set' meetings, so that you and your fellow members get the most from the experience, and that – if you decide action learning is for you – you'll have a go at setting up your own follow on set afterwards.
The deadline to apply is 25 May, so how do I find out more or apply? 
To apply, all you need to do is complete THIS REALLY SIMPLE FORM by midnight on 25 May. It'll take about 15 minutes – tops, and should be easy to do.
Any questions, do get in touch though. You'll find me on email at  [email protected]
A big thank you to our funders and partners who are making this possible! We couldn't have done this without you!