2nd round of FREE action learning sets for Colchester's creative & digital sector OPEN NOW FOR APPLICATIONS
Action learning is a bit like group coaching…. Imagine having a team of brilliant, inspiring coaches –  working with you to help you with the big decisions you need to make – and you're in the right ball park. Sounds great, right?   That's what you'll get if you join one of our new action learning sets – that, and the chance to develop your own coaching skills.
As a big fan of action learning as a professional development tool, I'm really excited to be running some sets in Colchester
I've been involved in action learning for close to 10 years now, and would really recommend it. It's increasingly popular in the creative sector, because it sits really well with people who enjoy peer-based learning, and is also great at tackling the isolation that can often go with being an artist or running your own creative business.
Having run action learning programmes up and down the country, I'm really excited to have recently started a new, entirely free, action learning programme for those working in the creative and digital sectors closer to home. Last month, we started our first 2 action learning sets (that's what the coaching groups are called), at Colchester's creative workspace, 37 Queen St.
Their members include freelancers, artists and those running their own small businesses to people who work in larger creative organisations. Each set has met once so far, but the coaching has already started to help set members move their careers and businesses forward. And they've begun to develop their own coaching skills that they can take back into their own working lives.
Off the back of the success of these sets, we're opening applications for two more sets, which will start to meet from September, and continue through till December.
It's an incredibly powerful problem-solving process – the best bit of professional development I've had in the last decade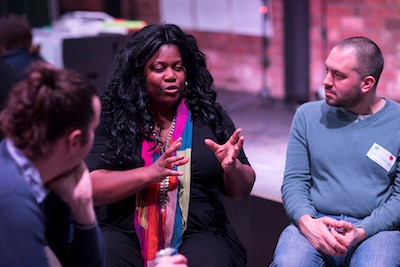 Action learning involves working on real problems, focusing on learning and actually implementing solutions.  From my own experience, action learning can really stretch your thinking and is great for tackling the isolation that often goes with running your own creative business or managing your career. Being part of an action learning set has been the single most useful investment I've made in my professional development in the past decade, and I can't recommend it highly enough.
It's not about giving answers, but about helping people to find them themselves, through careful listening, asking open questions and providing thoughtful feedback. Reg Revans – the man who invented the concept of action learning – has a great description that chimes loudly with me:
"Action learning is based on the idea that people have an unlimited capacity to learn from experience but a limited capacity to learn from being taught."
What's the story with this Colchester programme? When's it happening?
As I mentioned, I'm going to be facilitating two new 'sets' between September and December 2019. Each 'set' will have 8-10 members, and meet 4 times at 37 Queen St in Colchester – some during the day (11.30am-2.30pm) and others in the evenings (6.00-9.00pm), depending on what works best for people. Dates for these new sets are:
Set 3: 12 Sep; 10 Oct; 14 Nov; 12 Dec
Set 4: 25 Sept; 16 Oct; 13 Nov; 11 Dec
Experience tells me that some people will prefer daytime and others evenings, so when people apply they can let me know which works best for them, and I'll do my best to schedule the sets accordingly.
What will I get from being in a set?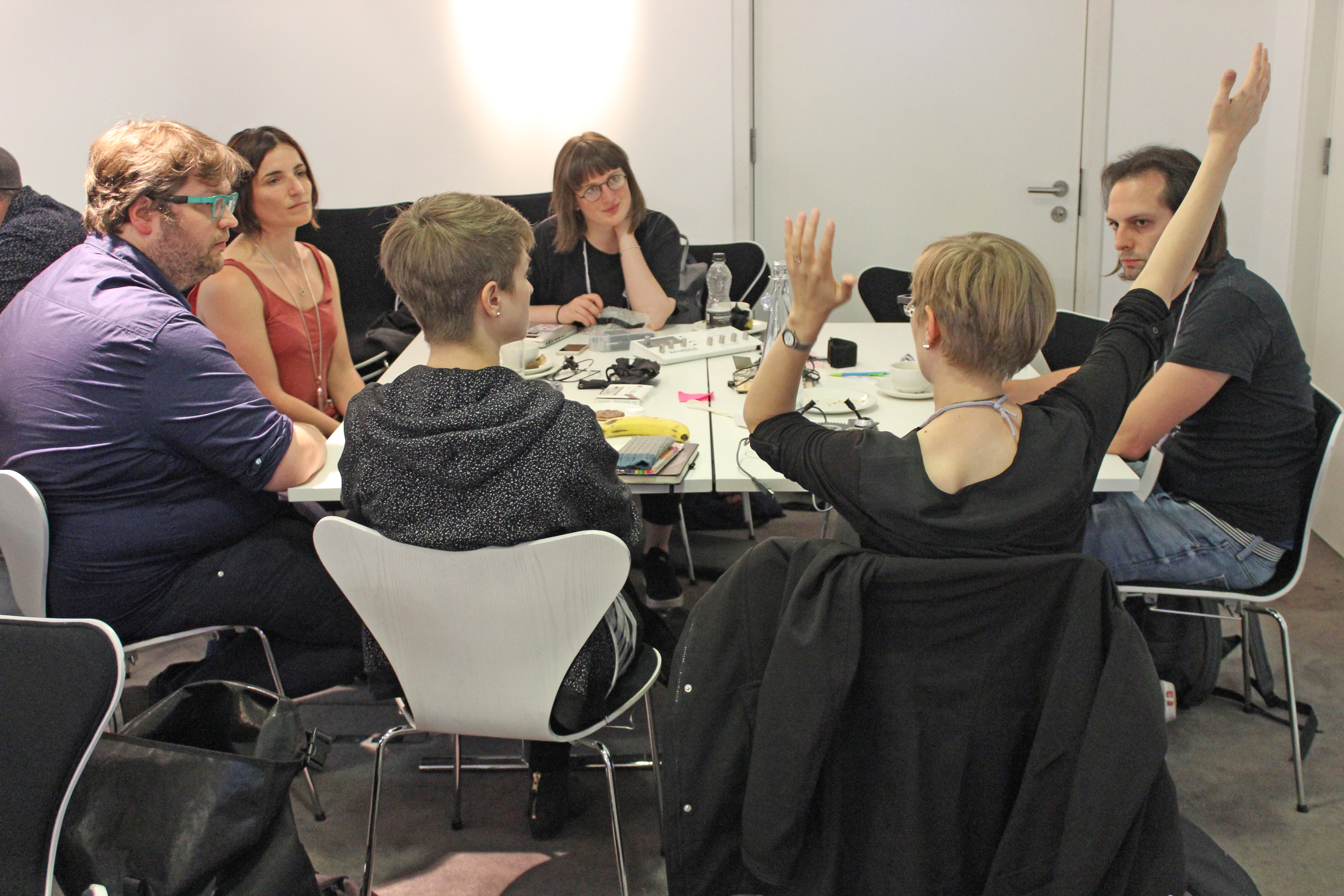 Loads. But if you want the long answer…Across your 4 sessions, you'll get inside how action learning works, present about your own challenges, opportunities and dilemmas, help your fellow set members unlock their own new insights, and learn how to become an action learning facilitator yourself. Through taking part you'll gain…
New insights and solutions
A new peer network – a go to bunch of peers you can trust to help you fathom stuff out
New skills that will help you develop your business and career
The knowledge, experience and confidence to set up your own action learning set

So, what will we actually do?!
In line with standard action learning practice, each set will meet for 3 hours, so that everyone who wants to 'present' an issue for exploration gets the chance to do so. Trust us, time flies and it is generally a highlight of everyone's week!
In the first session, I'll take people through the principles of action learning, and then – because action learning is about learning through doing – we'll get straight into our first couple of 'set' discussions, which I'll facilitate. In the follow up 3 sessions, participants will get the chance to facilitate and to present, so that by the end of the programme each set member will have the skills, confidence and understanding to continue, either in the set they joined or in a new one they might want to create themselves. So, not only do you benefit from being coached, you'll learn valuable coaching skills too.
Who's this for – freelancers or employees?
This programme is for ANYONE who works in the creative or digital sector – from the newest freelancer on the block to the most established serial entrepreneur and senior managers. Like lots of networks, action learning sets thrive on diversity.
My own experience is that I've often learned the most from set members who are the least like me – from different disciplines, different backgrounds and different types of organisations or professional existences. If you have any doubts or questions about whether it's for you, just get in touch (see below for contact details).
If I get a place in a set, how much will it cost to take part?
Nothing! The sets are part of the EU funded South East Creatives programme which provides business support, networking and clustering opportunities for the creative sector across the South East, and SPACE Studios have very generously gifted us the use of their meeting room, so it's entirely free to join. All we ask is that you commit to taking part in all 4 of your 'set' meetings.
The application deadline is 28 July, so how do I find out more or apply? 
The deadline for applying is midnight on 28 July, and you can do that by completing this really simple form.
It'll take about 5-10 minutes – tops, and should be easy to do. Any questions, do get in touch though.
There are just 8 places in each set, and it's important that we get a diverse mix of people in each set, so there is likely to be some competition for places. We'll aim to get back to you by the end of July to let you know the outcome of your application.
Hopefully, this gives you all the info you need, but if you have any questions, do get in touch. You'll find me on email at  julia@thehubuk.com or on twitter at @CuriousJuliaP.
A big thank you to our funders who are making this possible! We couldn't have done this without you!