Balance #7: What a difference a (new) year makes – here's to (new) habits, hopes and your good health
What a year it's been. We've each made our own journey through 2020, but for most of us in the creative sector (and world at large) it's been a roller coaster year of change, uncertainty and emotional ups and downs. But we're here, and for many of us, 2020 has given us the chance to pause, reflect and maybe even reset.
As we look forward to 2021, we're facing a very different future than we expected, even a few months ago. Some aspects of what 2020 has made part and parcel of our daily lives will remain, and we need to find ways to make peace with that, but there may also be opportunities to build new, sustainable ways of working.
So plenty to take stock of and more than enough to look ahead to in the new year….And that's exactly what we did in our final Balance talk of the year. In a lively discussion – that ended with us all saying good bye to 2020 by linking arms and lip syncing to Slade's rendition of Auld Lang Syne (who even knew???!) – here's what we covered:
How to think about what you want to keep from this year, and what you want to change
How habits can help us build effective routines to stay healthy and productive
Why changing our habits is hard, and some tips on retraining your mind
How and why to set intentions
The power of gratitude
Our hopes for 2021…for how we wish to work and live, and for the creative sector at large
Here's the whole lot recorded for you to watch again
We recorded the whole thing for you, so you can watch again whenever you want. It lasts around an hour, so grab a cuppa (and maybe even a mince pie if you're watching this around Christmas), and get ready for some top tips on how to take stock of the good in 2020 and set some intentions for the year ahead…
Or check out Sarah's brilliant graphic illustration
Meanwhile, if you want to keep this in mind over the Christmas break, why not print off Sarah Singleton's brilliant graphic illustration of our conversation, created live (and at some speed!) as she listened in from her studio in Essex. It'll look great on your fridge!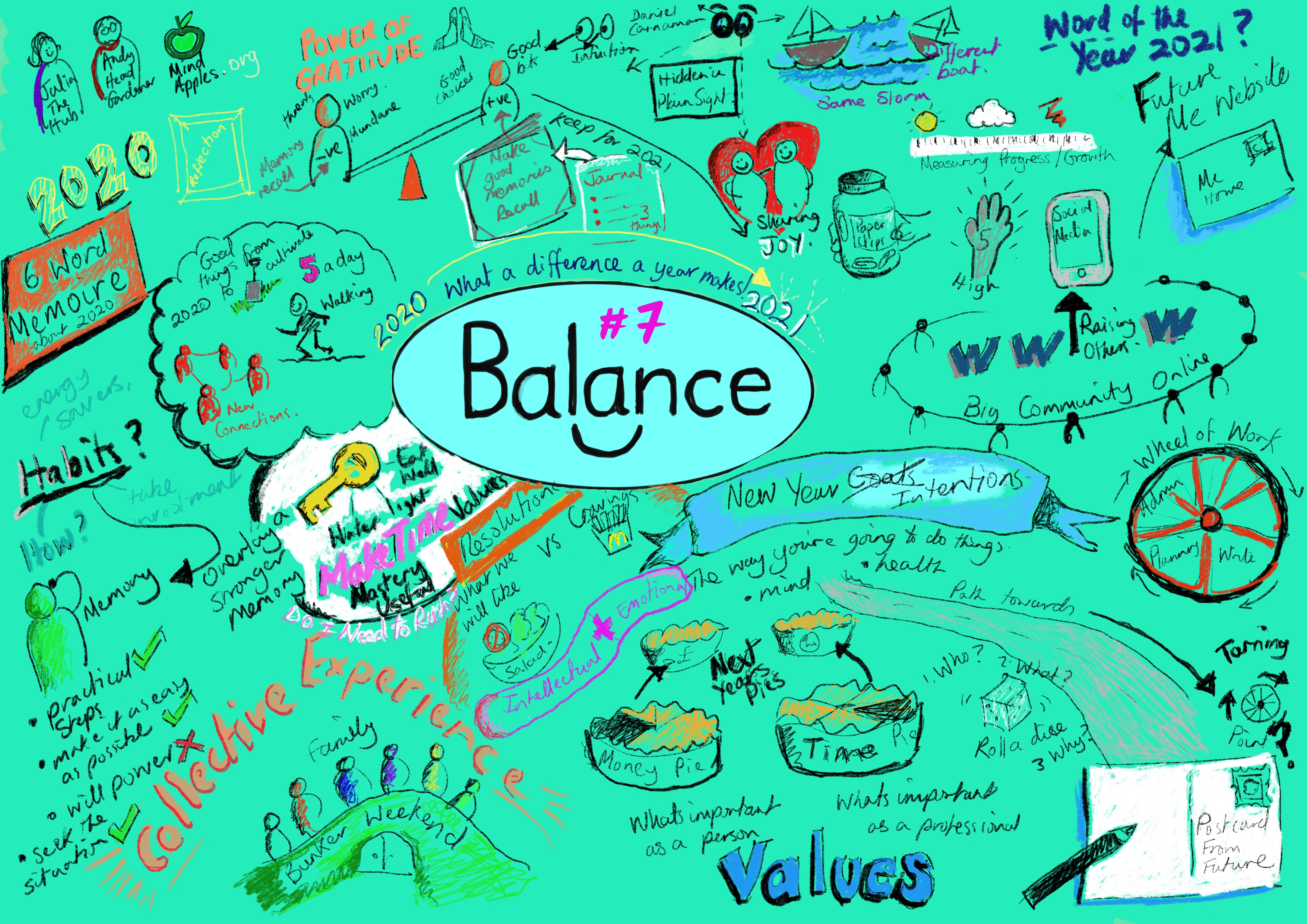 While you're here…Please take part in our survey – and let us know what help would be useful in 2021
As I mentioned in the talk, we're really thrilled (and grateful) to have secured some funding from Arts Council England to continue these talks for the first part of next year, and also create some new online resources and training. To help us make sure what we deliver is right, we've put together a short survey so that you can tell us how the pandemic continues to affect you and your career, what you're expecting from 2021 and what help would be most useful. If you could take part in the survey – and pass it on to friends and colleagues – I'd be so grateful. It will only take 10 mins or so, and as a thank you we can enter you into a draw to win a £100 donation to an arts/mental health charity of your choice. It's open till 17 January 2021. Thanks!
And do check out the rest of our Balance talks from the year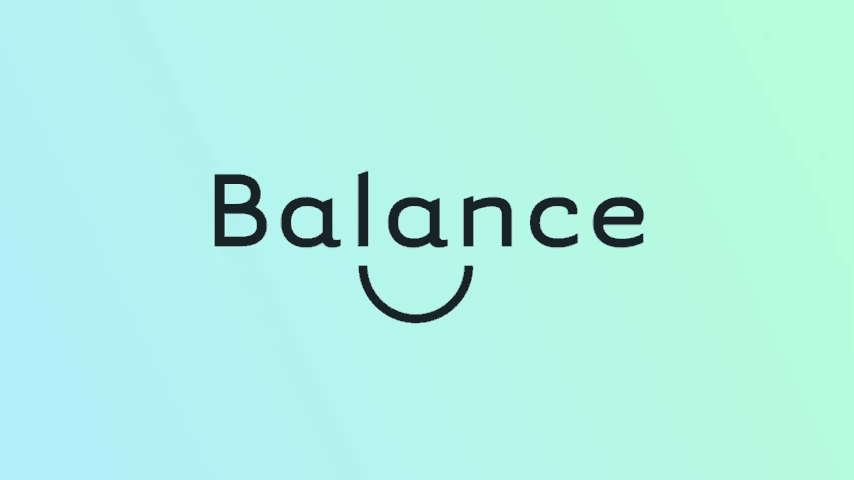 We've been hosting a monthly Balance talk since June this year. Here's a list of what each one covers, and click on the Balance number below if any of them take your fancy…
Balance #1: Why you need to balance your mind to balance your books
Balance #2: How to cope when uncertainty feels like the only certainty
Balance #3: Sorting the shoulds from the coulds…Staying motivated and making the right choices
Balance #4: Work, rest and play….How to stay creative and positive
Balance #5: Turn and face the strange: embracing the future and staying true to yourself
Balance #6: Keeping burnout at bay: reclaiming life in the time of Coronovirus
Like what you've seen and heard? Join our community of the curious and the generous
And if you fancy yet more still, please do join our community of the curious and the generous. Sign up, and we'll keep you posted on all our 2021 plans, including a new set of Balance talks and training sessions, a Balance toolkit and some new coaching groups. All free, and all there to help you take care of your mind so you can also take care of your business.
That's it for now. All it remains for me to say is thanks again for being part of our Balance journey. I wish you a very happy and restful Christmas, and all good things for 2021. See you there….!