Avoid the scrum for early bird One Dayer tickets!
Early bird tickets for 'The One Dayer: Finance, Technology & the Future of Independent Music' are now on sale! But not for long.
Our first Joining the Dots conference is at the historic Cecil Sharp House in London on Friday 12th September. The One Dayer is for anyone who works in or with the independent music sector – folk, jazz, contemporary music, indie, whatever your bent – is curious about what the future holds and wants to get a head start on where things are headed.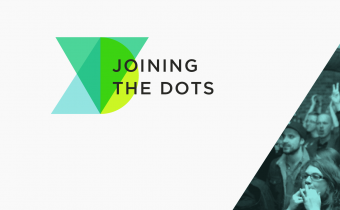 Early Bird tickets are on sale now for just £30, less than a fiver for every jam packed hour.
Book your Early Bird ticket here.
The One Dayer is all about looking to the future and making sure as many of us in independent music as possible are as ready for – and part of – the change that's coming. Our top drawer list of speakers and panelists includes artists, promoters, managers, agents, journalists and broadcasters, music lawyers and games and app developers as well as our four Joining the Dots winners
Joining the Dots – The Four potential game-changers from the hub on Vimeo.
In particular, you can expect to come away from the day more galvanised and clued up about two key areas:
• What the new financial models are that will power a more viable independent live music scene
• How we can use technology to drive up live attendance and income
On top of that there will be debates, practical toolkit sessions, 1-1 surgeries, show and tells and oodles of networking
Here's a flavour of what to expect at The One Dayer…
PANEL SESSIONS
• New ways to cut the cake: new financial models for independent music
• Clicks and mortar: using technology to drive up live attendance
• Show me the money: what's happening on the income generation landscape
• The kids are alright: building younger audiences for beyond mainstream music
• Where do labels fit in these new models?
TOOLKIT SESSIONS
• The secrets of successful fundraising
• What's in a digitally savvy artist's business toolkit
• How to build customer and fan engagement
• Building a digital toolkit for promoters
SHOW AND TELLS
• Get the lowdown on the four potential game-changers we've supported through Joining the Dots
• After party 'pitch' party – vote for your favourite new ideas for independent music
1-1 SURGERIES AND NETWORKING LOUNGE
• Quality 1-1 time with representatives from industry bodies, funders and other experts
• Networking lounge for instant meetings & catch ups with industry peers
Contributors confirmed so far are some of the savviest people from across the music and technology sectors…
• Paul Archer (CEO, Daredevil Project)
• Kriss Baird (Technology Strategy Board/ Music Ally)
• Ruth Barnes (DJ, Amazing Radio)
• Joey Baxter (CEO, Eventbox)
• Rob Challice (Partner and agent, CODA agency)
• John Chantler & Hamish Dunbar (Producer & Director, Cafe Oto)
• Alan Davey (Chief Executive, Arts Council England)
• Cliff Fluet (Partner, Lewis Silkin)
• Rhian Jones (News Editor, Music Week)
• Marcella Kelshaw (Grants Manager, Esmée Fairbairn Foundation)
• Laura Kidd (artist, She Makes War)
• Nicholas Lovell (Games Brief; author The Curve)
• Richard Myers (Commercial Director, Transmit StartUps)
• Shane Richmond (digital media consultant & journalist, author Computerised You)
• Gavin Sharp (CEO, Inner City Music/Band on the Wall)
• Jeff Thompson (Director, Un-convention)
• Chris T-T (artist)
• Gabby Young (artist)
Early Bird tickets are on sale until Friday 25th July. We've timed our kick to enable delegates from out of London to travel off peak, saving yet more money!
Please also pass this on to friends and colleagues who you will be able to benefit and contribute to the One Dayer. To be among the first to get announcements about further panels and key speakers sign up to our music industry newsletter and follow us on twitter.
Featured image courtesy of Alessandro Bergonzoni