Our free Invent Your Future (The Art of Creative Pivoting) course returns in July
"The course helped me put my values into real focus, not only regarding what I want for my business but also what I want and need for myself and my family. It was refreshing to do a course where both of these aspects felt equally important. It's also really helped me drill down into what my vision is for the future and to understand that my dream of creating a social enterprise could actually be possible!"
Emily, actor
If business as usual isn't your thing or just not on the cards for you right now, the chances are you'll be spending a lot of time thinking about what comes next. About what business 'not as usual' might look like. About how you might change your game, or up it, or maybe switch your focus. About where the new possibilities are, which the right ones are for you, and how you might make them a reality. The good news is that our Invent Your Future course, that's back this July, can help you with all of the creative pivoting thinking you need to do.
For creatives, what we do for a living is often how we define ourselves. And yet, for some of us what we do professionally is changing, or has changed, beyond all recognition. Navigating these career transitions can be traumatic without a roadmap (ahem!), so over 2 half-day sessions this course will get you inside how you can turn fear about your future into curiosity about your career and business.  You can apply HERE.
Perfect for those of you who need to re-imagine your business or career in light of the pandemic,  or who are just a bit 'stuck', this course will help you get unstuck and work out which things to stick at. Course leader Julia Payne will help you identify your passions, skills and experience, and find a path that gives you energy, confidence and motivation.
Here's what to expect and what you'll learn
"Thank you Julia, you delivered and presented the course so very well in a warm and friendly way and make everyone feel inclusive too… There's lots to learn and take away but I don't feel too overloaded with information afterwards, so it's a nice couple of hours, thank you."
Bhavini, graphic designer
Over 2 3-hour modules, Julia will share a host of useful insights, resources, tips and tricks and real life examples.  Playful and creative but designed to make a real difference, there'll also be an emphasis on small group work, peer learning and sharing collective experiences. Here's what we'll cover:
It's all about me: identifying your vision and values, and what you are for
Developing a growth mindset, and how that can help at times like this
Some ways to unlock innovation & why some innovations fail
How to decide which new ideas to focus on
Superheroes in disguise – strengths, weaknesses and making a change
What do you have in your resilience 'toolbox'?
The power of the problem when making a change
Are you with me? The power of your tribe
What's your story?
Sorting the coulds from the should, and making smart decisions
Plotting and designing, rather than planning – creative business planning
Making the money bit work
About your course leader
Invent Your Future will be led by the hub's Director, Julia Payne. Known for being curious, generous and a really engaging trainer, she's worked with hundreds of artists, creative freelancers and entrepreneurs to help them build their careers and businesses and identify what 'good growth' looks like for them.
When and where?
The course will take place on 13 and 20 July (10am-1pm), including a break in the middle. Please note, to be eligible to take part you need to be able to attend on both dates, and also do a small amount of prep work before each session. You can apply HERE.
Did we mention, it is FREE?
The training is free thanks to National Lottery funding through Arts Council England and our partnership with the Creative Industries Federation. All we ask is that you commit to taking part in both sessions.
I'm in. How do I apply?
If you are shouting, 'yaaasssss this is perfect for me', you can apply HERE. The deadline do so is 9am on 28 June.
Meanwhile, do check out our new Balance toolkit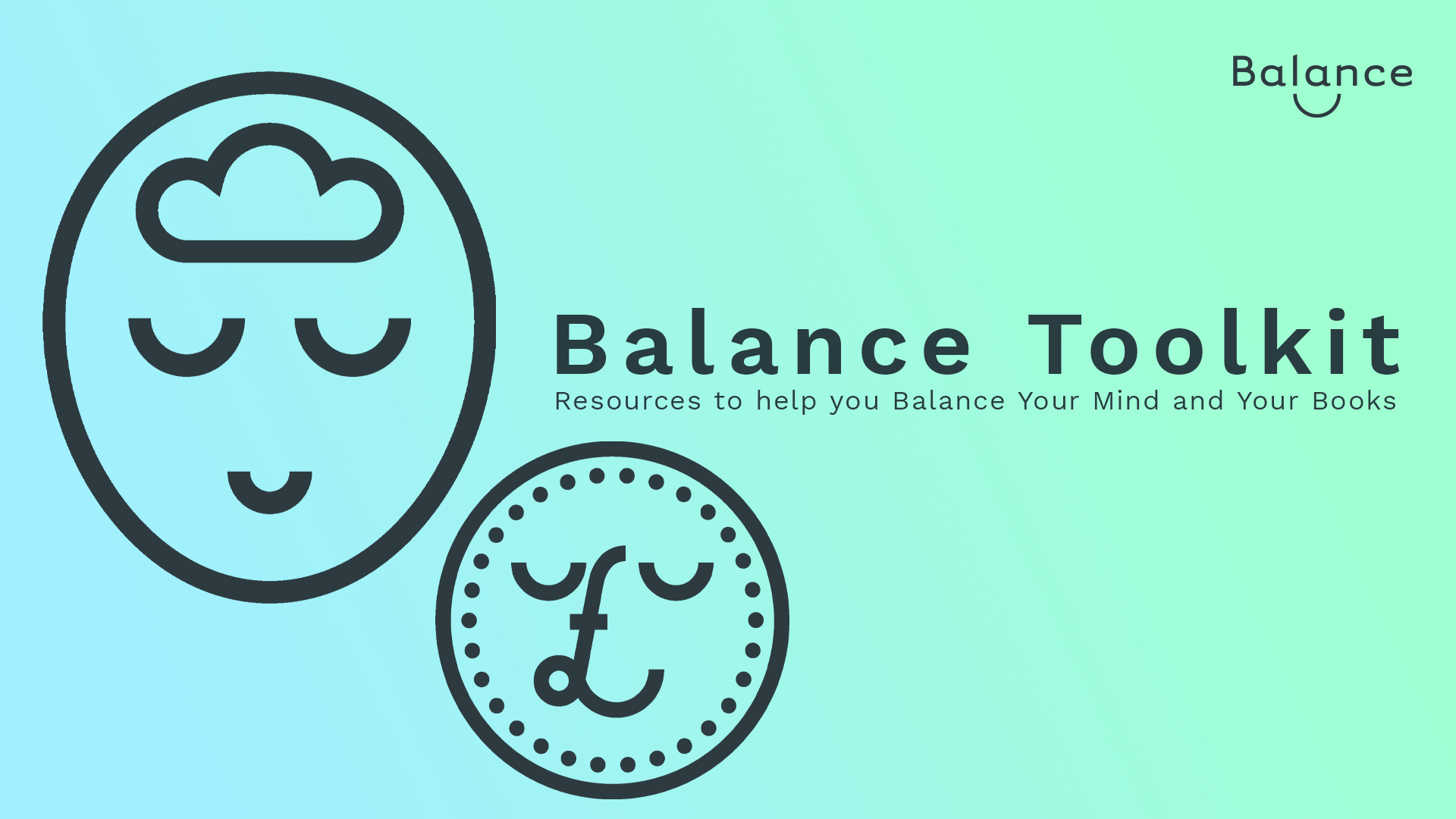 We've just launched our new Balance toolkit, which is there to help artists and creative freelancers balance their minds and their books. It's packed with 100+ resources to help you have a healthier mind and business, covering everything from how to combat stress, anxiety and burnout to what 'good growth' looks like for you and how to build a post-pandemic business plan. It's entirely free to access, and we're constantly adding new resources to it, so do check it out. And if you like it, do tell your friends. We're here to help!