Pitching to Win
Congratulations to Living Indie – winners of the One Dayer Pitch Party! As voted for live in the room by the Pitch Party audience, Living Indie won the battle of the pitchers at last Friday's One Dayer.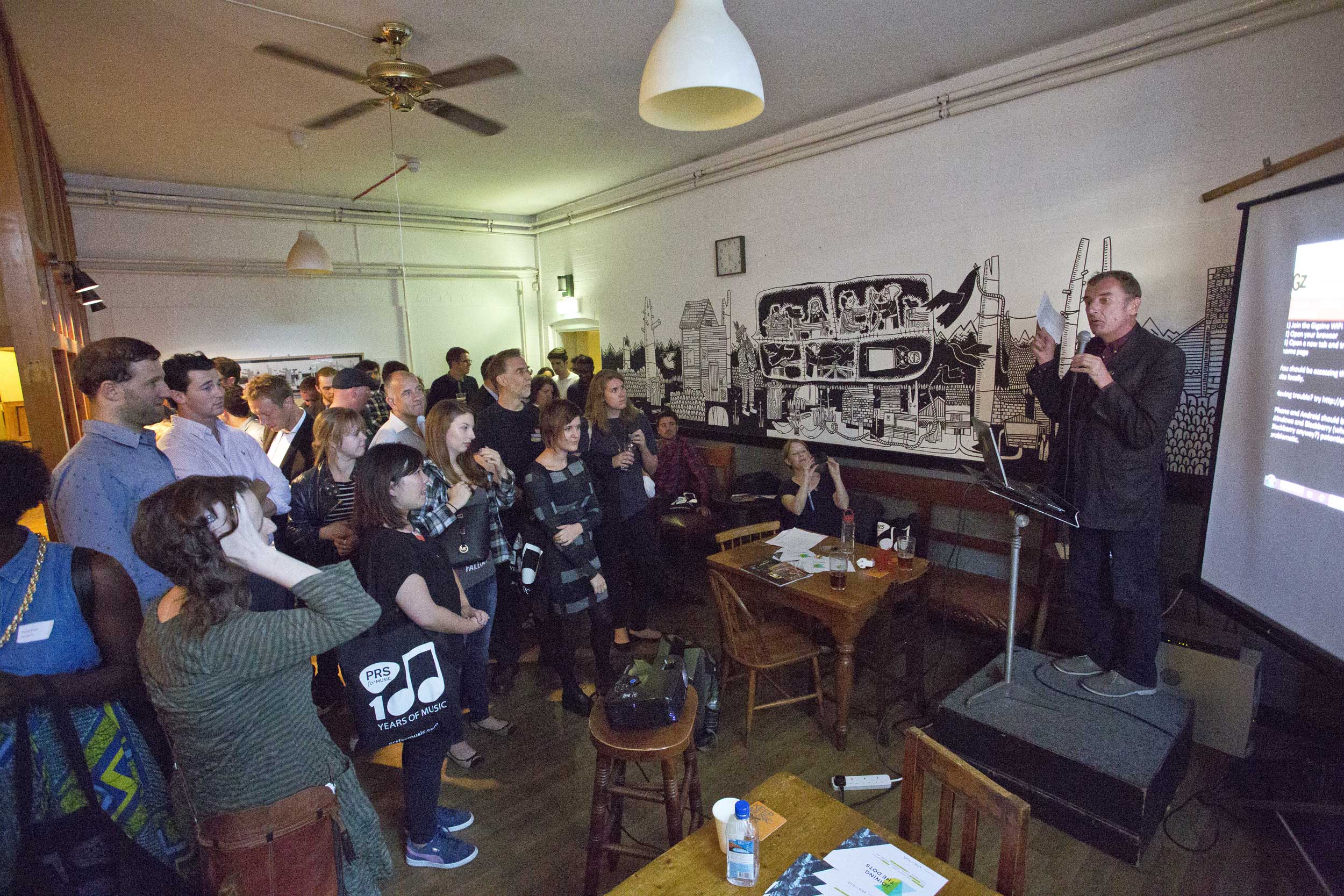 Livingindietv.com – live streams concerts, in London and Spain, to connected devices, while also offering a way for fans to connect through social media. Though they primarily offer a platform, they handle the entire streaming process, from production to sales, marketing and distribution. They also undertake extensive social media campaigns to promote events. Their business model is primarily B2B, gaining brand partnerships, public viewing and content distribution but will later be B2C, via pay-per-view and subscriptions. To date, they have streamed 45 acts attracting more than 50,000 views and have worked with names including Universal, The Quietus magazine, and the Village Underground.
For more information about the seven companies who came to pitch,  go here. 
Thanks to PRS for Music who supported the Pitch Party, to all the Pitch Companies, Muio.org's Gigzine app (tested out by our audience at the event), Choosic, Lobster, Step Up, Gigstarter.com and Audio Wings, and to Rich Myers of Transmit Startups – our host with the most!