#VoteForMusic: the sector speaks – postings from The Great Escape
At a packed session at The Great Escape on 15 May, I took to the festival stage, to announce the results of our #VoteForMusic campaign. Joining me on stage were the musician and dj Dan le Sac, Cooking Vinyl founder and chief executive Martin Goldschmidt, The Great Escape's Martin Elbourne and Yellowbrick music's Meredith Cork (follow the links to read what they said at the session, courtesy of CMU).
For those of you who don't know, #VoteForMusic was a campaign we kick-started here at the hub, with support from Music Venue Trust and The Great Escape. Through a desire to give people working in music, or who simply love music, the chance to have a voice on industry issues during the 2015 election campaign, in the four weeks running up to E-Day on 7 May, we asked music fans, musicians and other industry professionals to cast their vote for the single most important issue they wanted the next government (regardless of its political hue) to address. You can get a flavour of the campaign here.
A commitment to music education and to funding live music, the introduction of new tax reliefs and investment and the 'agent of change' principle were the four issues which really set the campaign alight, between them accounting for two thirds of all votes cast. Here's me, talking about the results, backstage at the festival, just after we'd run the festival session:
After the session I also took some time away from the festival hubbub to chat to three of the session panellists about #VoteForMusic. Fired up by the session, they had plenty to say! Skip down to the bottom of the blog to watch all the videos in full, or read on for our summary!
A need for continued funding – and new financial models – for grass roots activity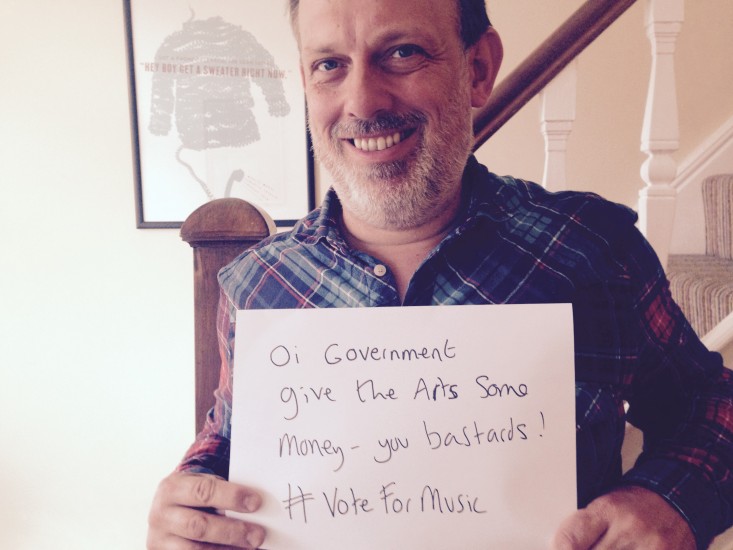 All the panellists were in agreement about the general call to continue to protect, and not cut existing funding for music, particularly in terms of supporting grass roots activity. In addition, Meredith Cork talked about the need for a new financial model, based on finding a way for 'the big guys' in the music industry to plough some money back into the grass roots:-
"They need someone whose actually going to go – look heres a pot – why don't you put some money back into that pot, and it could be quite visible – creating the opportunity for those who want to put back in but don't quite know how to do it." (Meredith Cork)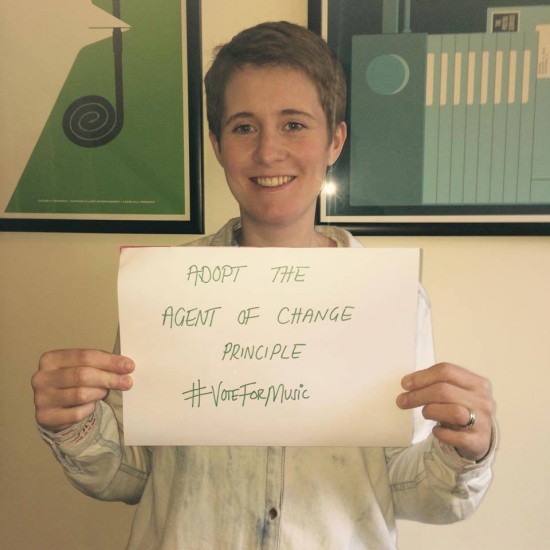 Agent of Change and music education got Dan le Sac's vote
Here's Dan le Sac on Agent for Change and Music Education:-
"It is unfair that a venue gets punished by a developer…take the story of Oxford Academy they've had to spend millions on one person buying a house next door to them, and then punishing them for it…if I bought my house next door to a sewage works, I can't complain about the smell….humans are full of this thing called common sense and you wouldn't go next to a slurry pit and get upset about it." (Dan le Sac)
Find out more about Agent of Change, and the principles that lie behind it, on this video from Mark Davyd of Music Venues Trust.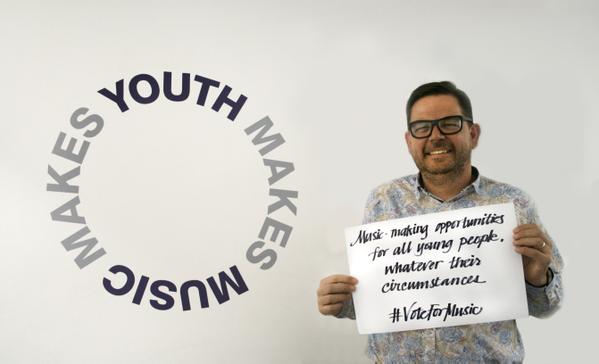 Music Education
He went on to say this too, about music education:-
"Music needs to be on the curriculum, I want to see music taught in infant school – give young people the opportunity to fall in love with music and then by the time they get to secondary school, they can opt in – as long as there's an option to do music. Giving people that passion early on." (Dan le Sac)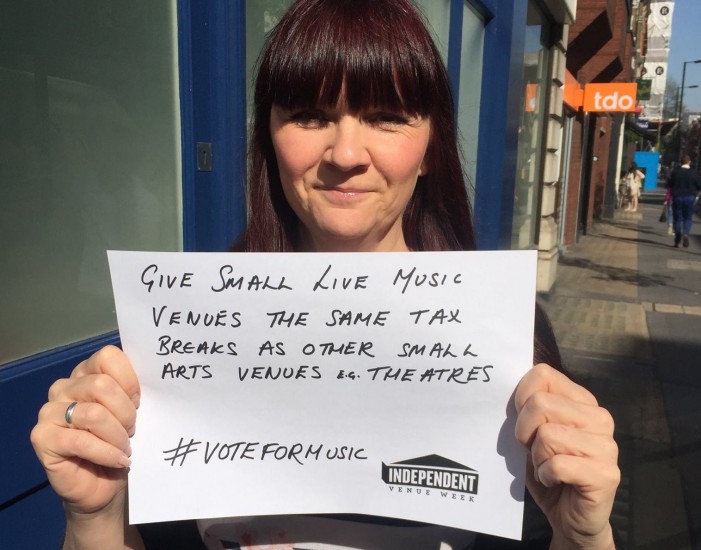 We need new tax legislation
The issue that all Dan, Martin and Meredith all got really fired up about was tax, and more specifically, tax breaks for the music industry. Here's Dan again:-
"The tax system doesn't help musicians when they are just starting out, and there was a point raised about looking at taxing new musicians and new music ventures over five years, giving them a chance to grow before we start pulling them apart." (Dan le Sac)
Meredith agreed:-
"Levelling out tax for music entrepreneurs, recognising the peaks and troughs, amortizing it out over a five year period…getting support for young bands coming through, especially now when the big advances don't exist." (Meredith Cork )
Meanwhile, Martin argued this point on tax:-
"What I think is ridiculous is that there isn't support for support for the music industry specifically [not just for investors in music], and what I'd like to suggest is 25% tax rebate on recording. You get it in other industries in R&D you get it in creative industries …but the exception, the government has said, we don't want to give it to rock and pop and by association jazz and folk." (Martin Goldschmidt )
"Music is one of the most important things for a positive image of this country, its something we should be so proud of. The music industry has been hit harder than any of the other creative industries by internet disruption. What that's led to is a kind of risk adverseness, supporting safe stuff. If there were tax support we would get far more interesting, far more exciting, far more culturally diverse music being supported." (Martin Goldschmidt )
If this has fuelled your interest in music related tax reliefs, check out this hub playlist , featuring our recent webinar on this very topic, plus some add on content from various industry leaders.
We need to speak with one voice
In a precursor to what I heard just a couple of days ago at Sound City's Music Question Time , Martin also called for the industry to speak to government with one voice:-
"A former Cultural Secretary told me the reason why the music industry gets so little support from government is that it's so divided. There is never a unified message. And if there are two messages the government can't support it..we need to get an agreed position, we need to champion it with one voice, a clear message to the government." (Martin Goldschmidt )
Hear what the politicians have to say in response at The One Dayer
Hot on the heels of The Great Escape, we're busy arranging a follow up #VoteForMusic debate at our One Dayer on 1 July. In what looks set to be the first major music-focused political debate of the new parliament, senior politicians and policy makers – including Peter Bazalgette (chair of Arts Council England), Chris Bryant MP (Shadow Culture Secretary) and other senior politicians will be responding to our poll results.
If you like the sound of that, you can find out more details about the One Dayer and book tickets see here.
The videos themselves – to watch in full
And finally, if you want to catch all the panellists in full flow (!), you can watch all the interviews in full here.
Martin Goldschmidt
Meredith Cork
Dan le Sac