The One Dayer – Independent Music, Money & Tech 1 July 2015
Cecil Sharp House
, 1 July 2015
THE ONE DAYER: INDEPENDENT MUSIC, MONEY & TECH
WEDNESDAY 1 JULY 2015 , CECIL SHARP HOUSE, CAMDEN, 10AM-7PM

Our second One Dayer conference in London gathered together some of the brightest brains to prepare and inspire us about the future of live independent music. We were joined by musicians, producers, funders, venues, promoters and techies to talk about how technology can get us there; how the audience is changing; and where the opportunities lie for funding and revenues.
The One Dayer was packed with provocative thinking, debates, networking and practical advice designed for anyone who cares about or is involved in making, promoting and sharing non-mainstream live music.
There were chances to participate in a live debate with senior politicians to lobby them about the future of live music; hear from insightful expert speakers, join practical show and tell sessions and take part in panel discussions about the opportunities for live music, audience development, technology and finance. Follow the links below for film and audio content from the day or watch streamed content at our One Dayer YouTube Playlist
Keynote and Vote for Music Debate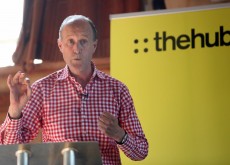 This year, we kicked off the OneDayer with a keynote from Peter Bazalgette, Chair of Arts Council England and former Chair of Endemol.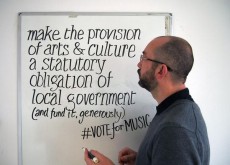 We hosted a heated music industry debate with Minister for Culture and the Digital Economy Ed Vaizey, Shadow Secretary of State Chris Bryant, BASCA's Vick Bain and Arts Council Chair Peter Bazalgette.
Digital Tech and Live Attendance Strand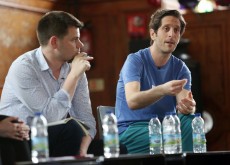 Imagine a world (or an independent music at least) where we've all – artist and promoter alike – completely nailed how we can use digital technology to grow our live audiences...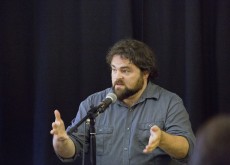 These short and sharp presentations by Brittney Bean and Chris TT gave real and practical insight into using tech to build fan engagement...
Young Audiences Strand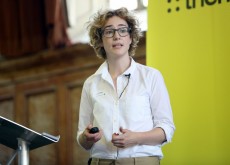 How can we engage better with and grow young audiences? A panel of youth insight experts revealed trends, habits and some fascinating research results...Read more and watch films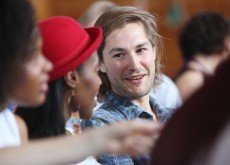 Everything you need to know about data - what to listen to and what to ignore, and a must-hear session on what the social media generation is up to...Read more
New Financial Models Strand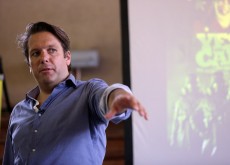 Some truly 'on the money' thinking from NESTA's Tim Plyming, Pat Kane author of The Play Ethic and a bunch of very smart minds...Read more and watch films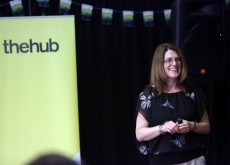 It may well be a rich man's world, but what we all need is to is how to get some of that money, right? Wendy Smithers debunks funding myths....Read more
Show and Tell and Surgeries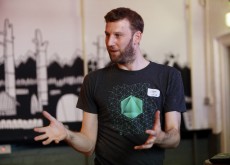 Delegates could find out about the 4 potentially game-changing ideas we've supported for making independent music more financially viable...Read more

Our surgery sessions with industry and funding bodies were as popular as ever and enabled delegates to get one-on-one advice from the Arts Council, PRS Foundation, Creative United and more .
The Nitty Gritty
DOWNLOAD A PROGRAMME TIMETABLE
DOWN LOAD LIST OF SPEAKERS
A-Z speaker biogs for the 2015 One Dayer
REFRESHMENTS
Conference tickets include light refreshments. Please bring your own lunch, or buy lunch at the Cecil Sharp House cafe.
VENUE ACCESS
The conference takes place on the Ground and First Floor of Cecil Sharp House. Ramp access is available to all conference rooms. Please get in touch with us HERE to discuss what you need and visit the Cecil Sharp House website for more information.
GETTING HERE
Parking is limited on street at the venue. HERE's everything you need to know about public transport for anyone coming by bicycle, on foot, and via road, rail or tube. Disabled parking is available - please get in touch here to book a space.
Standard entry is £40.00 (includes refreshments, but please bring your own lunch or buy lunch at Cecil Sharp House Cafe).
The ONE DAYER is part of JOINING THE DOTS, funded by Arts Council England, Esmée Fairbairn Foundation, Cultural Institute at King's College London, and Musicians' Union, with support from The Guardian, Kings Cultural Institute and the English Folk Dance and Song Society.
New Financial Models for Touring, Commissioning & Presenting Live Music is in association with The Digital R&D Fund for the Arts, a £7 million fund to support collaboration between organisations with arts projects, technology providers, and researchers.
Building Younger Audiences for Beyond Mainstream Music is in association with YouthSight, the UK's leading youth research agency.
The Tech & Live Strand is presented in partnership with PRS for Music.