Balance #5: Turn and face the strange: embracing the future and staying true to yourself
Change is a part of life, but that doesn't mean it's always easy, and it feels especially hard now, given that the change we're living through feels seismic and constant. Should we try to stay the same, or is it better to embrace the future knowing that we might lose things we love or that define us?
Those were just some of the questions we covered in our latest Balance talk, which happened on 10 October as part of our World Mental Health Day Balance OneDayer, delivered with our brilliant friends at Mindapples and the Creative Industries Federation.
Over the course of a very full hour or so, we roamed across a whole lot of issues connected with embracing change and staying true to yourself, including…
Our different attitudes to change
Why some people struggle with it more than others
Personality traits & how psychologists track what stays the same about us & what changes
How to get more comfortable with change
How change can help us grow, and why trying to stay fixed can be exhausting
Whether we are the same in and out of work, and how much our work comes to define us
How to hang on to our identity when the things that used to define us are no longer there
Here's some we made earlier

As usual, we're sharing some of the content from the session. First up, here's the video of the whole shebang. It lasts around an hour, so you best grab a coffee, so you're ready to embrace that change….
Meanwhile, for some brilliantly drawn edited highlights, take a look at this brilliant graphic illustration of our conversation, created live by Sarah Singleton as she listened in from her studio in Essex.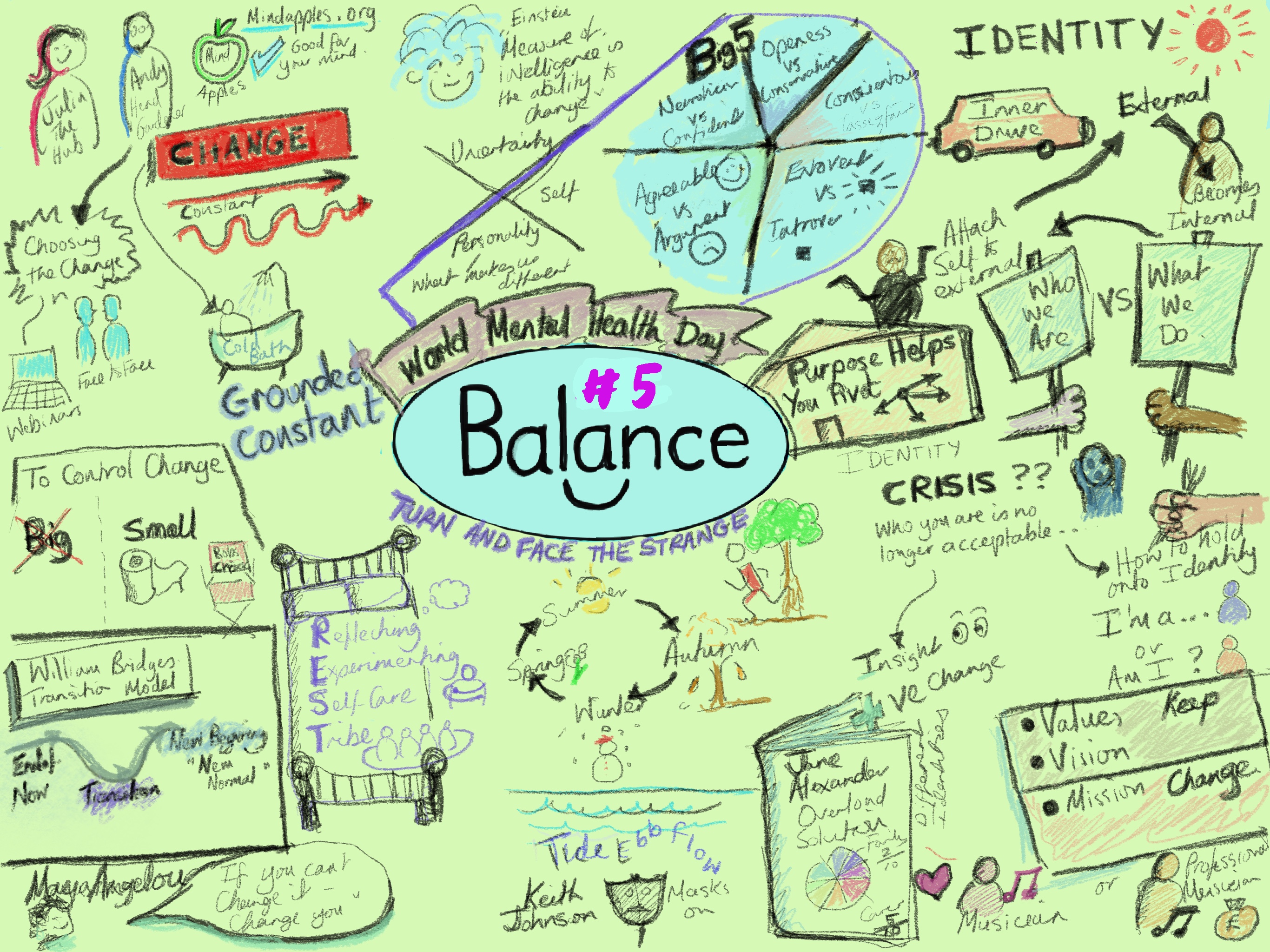 The things seeing us through this change
Nature and seeing the seasons change seem to help a lot of us
We asked everyone what constants they were turning to, to help them deal with the constant change we're experiencing. Noticing the season's changing is something that a lot of people seem to be finding useful. As Fiona said, "Luna the dog needs her walk along the river every day. This is the most stable and constant thing – watching the river's ebb and flow, the changing seasons." Others talked of finding solace in the changing seasons while out running. Francine summed this all up really nicely, saying, "Yes! Nature is glowing and talking to us everyday!  This is the positive outcome of this whole world situation."
Meanwhile, others are enjoying the great outdoors in other ways. As Bev said, "My garden…sitting in the fresh air with a cuppa under the gazebo in all weathers keeps me grounded."
Daily routines are helping too
For lots of us, daily routines and the safety of this 'new normal' we hear so much about are helping us through. Robert said, "Taking my children to and from school everyday is a positive constant for me at the moment", while Sam said, "I've got young kids and the constant demands and rewards of family life have definitely helped me through lockdown but also posed a challenge as it can be hard to carve out time for myself, even now when there's not much work on". Meanwhile, Anam said, "It really helps me to have a regular morning and bedtime routine. So if I'm nervous about something that I have to do that day, at least I know that the day will start and end. Helps to have that buffer on each side of the day."
Good reads, views and other things some of us love!
As ever, we've made a quick round up of people's top reads, listens and resources. Thanks to everyone who shared…
Multiple shout outs (again!) this month for Julia Cameron's The Artists Way, described by Bev as "the best self help book ever".
Eleanor recommended The Comedy of Survival by Joseph Meeker
Meanwhile, my shout outs are for Antifragile by Nassim Nicholas Taleb and Uncertainty by Jonathan Fields
I'd also recommend people checking out the online sessions that Innerspace in Covent Garden do every week. Covering everything from staying motivated and move forward when stuck to how to making decisions under stress, they're a regular fixture in my calendar.
Do check out some other Balance goodies too!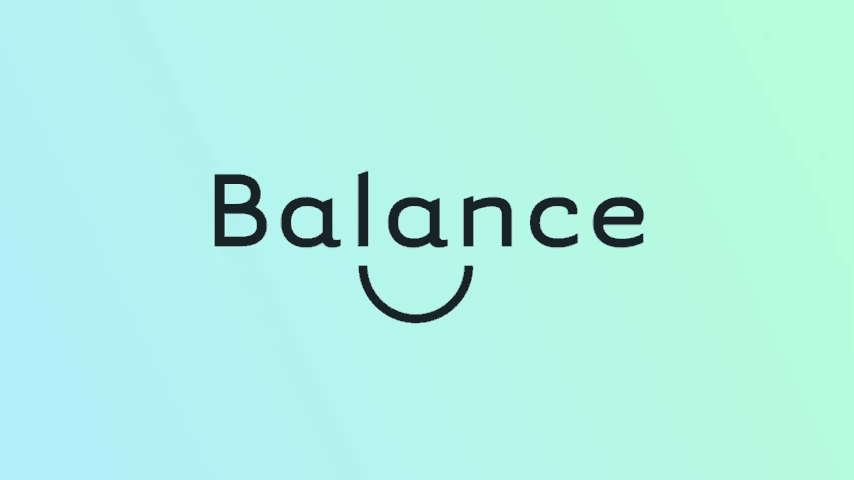 This talk was the latest in our monthly series of Balance talks and drop ins, all designed to help fellow artists, freelancers and creative entrepreneurs balance their minds and their books. Do check the others in the series out…