'Fresh ideas… knowledge, greater understanding, confidence and new people' – what musicians will get from The One Dayer
the hub's One Dayer – Independent Music, Money & Tech takes place in Camden on 1 July. In her latest blog, the hub's Director, Julia Payne, talks about why the event is a 'must go to' event for musicians, songwriters and composers working in beyond mainstream music – and what they can expect to get from it.
Well these days there are few, if any, musicians working in independent music who don't also need to have a business head. The changes in industry models mean that artists are – in theory at least – in control of their careers more than ever before.
But that in theory masks a whole lot of givens – that you know how to grow your fan base, that you're great at fundraising and cheerleading, that you're inside how to get the most from your online presence, and how to max out your merch sales. All of those things are your job as a musician in 2015. And these are exactly the things that the One Dayer is all about: building audiences and fan bases, getting smarter about the money and business side of things, and using tech more successfully.
OUR SPEAKERS ARE TOP NOTCH – LATERAL THINKERS BUT STRAIGHT TALKERS, AND THERE'S A HOST OF DIFFERENT SESSIONS, SO REGARDLESS OF WHETHER YOU WANT DEBATE OR PRACTICAL INSIGHTS, THERE'S LOTS THERE FOR YOU.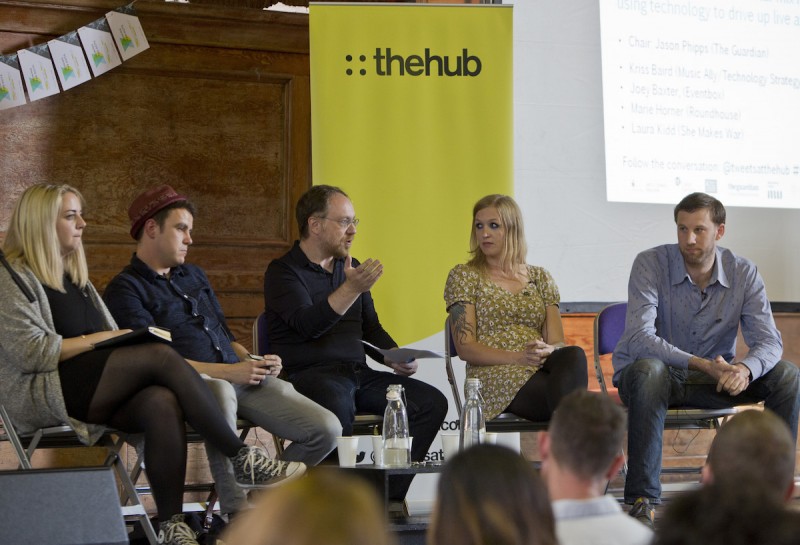 This year's mix of speakers is pretty special we think – other musicians, promoters, managers, lawyers, digital specialists, fundraisers and marketers – all people who are really lateral thinkers but really straight talkers, people who totally know their stuff, and who care a lot about independent music.
It really is a cracking line up – and then there's the small matter of having the Minster for Culture and Digital Media and the Shadow Culture Secretary with us to. Quite a coup.
HERE ARE THE EDITED HIGHLIGHTS OF WHAT'S HAPPENING ACROSS THE DAY…
 Things heat up right from the start with our #VoteForMusic debate, which sees Minister for Culture and the Digital Economy, Ed Vaizey MP, go head-to-head with Shadow Culture Secretary, Chris Bryant MP.
The battle ground? The issues that topped our recent #VoteForMusic election poll. This alone is a really good reason to come – the chance to lobby these guys, help them get inside why these issues are important and what they can do to help grow the UK's music sector and economy.
NEXT UP WE TURN OUR ATTENTION TO TECH – AND HOW WE CAN USE IT MORE EFFECTIVELY TO GET MORE PEOPLE AT OUR GIGS, AND SPENDING MORE MONEY WHILE THEY ARE THERE.
There's a short and snappy 'postcard from the future' provocation from the uberly-digitally savvy Karim Fanous (MusicAlly), who'll be lifting the lid on the new tech ideas that he thinks will be powering musician/fan relationships in the future.
A follow up From RT To Repeat (Attender) panel, also featuring the brilliantly maverick bass player Steve Lawson, the totally on it Nick Sherrard (ex-Sound and Music), and Emma Quinn, who heads up the pioneering Digital R&D Fund.
Our two tech and live insight sessions – How to be Fan-tastic with musician Chris T-T, and What's on the Digital Horizon with Songdrop's Brittney Bean – are perfect for those who prefer direct action and cutting to the chase.
AFTER A NETWORKING/LUNCH BREAK, OUR FOCUS SWITCHES TO BUILDING NEW FAN BASES AND AUDIENCES.
Kicking us off with her postcard from the future, leading market research bod Josephine Hansom, who's got a stack of experience of working with young consumers, will be shining a light on young people's likely consumption of live music in the future, and how and where we'll be reaching out to them.
Our follow up Beyond The Fold – Younger Fan and Audiences For Beyond Mainstream Music panel, sees Supersonic Festival's pioneering director Lisa Meyer, the hugely enterprising musician and promoter Corey Mwamba, and London Sinfonietta's Amy Forshaw share their experience and ideas around building your fan base and audiences.
And two more insight sessions – Making Social Work for You with top digital content bod (and all round music boff) Charlie Ivens and Data Dos and Don'ts Wills and Wonts with friendly data geek Felix Canetty-Clarke – for those of you who want to channel pure 'how to' stuff.
COMPLETING OUR HAT TRICK OF SUPER RELEVANT, SUPER USEFUL TOPICS, WE ROUND OFF THE DAY WITH A FOCUS ON NEW FINANCIAL MODELS – THE KINDS OF FINANCIAL RELATIONSHIPS AND DEALS WE NEED TO BE BUILDING AND MAKING IF WE'RE TO MAKE A LIVING FROM THE MUSIC WE LOVE.  
First up, a seriously 'on the money' postcard from the future from NESTA's Head of Digital Artts and Media, Tim Plyming, who'll be sharing some ideas on how musicians might generate income for their work in the future.
Then, it's time our The Bottom Line panel, where musician and FutureFest curator Pat Kane will be joined by top industry lawyer Cliff Fluet, Creative United's Sarah Thirtle (who's all about new money!), promoter and manager extraordinaire Howard Monk (The Local) and Kelly Wood from the MU will be chewing the fat about how we can build more sustainable incomes during these lean times.
Meanwhile, our Money, Money, Money. Always Funny… The When, What And Why Of Fundraising 2.0 insight session with the hub's very own Wendy Smithers. What this lady doesn't know about raising money really isn't worth knowing. You wait, she'll have got a tenner out of you by the end of the session if you're not careful….
And that's it – bar the pitch party, featuring new prototypes developed by musicians, promoters and techies during our recent Bring & Byte hack weekend and a stack load of surgery sessions with people like the PRS for Music Foundation and Arts Council England.
SO, THE REASONS FOR A MUSICIAN TO COME TO THE ONE DAYER? YOU'LL GO HOME FEELING SMARTER, MORE CONFIDENT ABOUT THE FUTURE, HAVING LEARNED LOADS OF NEW STUFF AND MET TONNES OF REALLY INSPIRING NEW PEOPLE.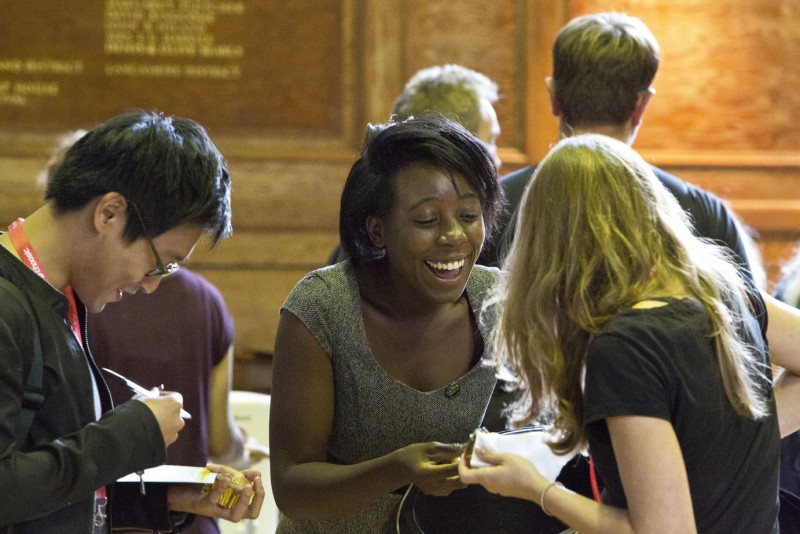 Based on what musicians told us about how last year's One Dayer helped them, here's what musicians can expect to get from being at Cecil Sharp House on 1 July:
One, you'll go home galvanised by a day spent with your peers, picking up practical tips and stuff that you can take home and make happen straight away.
Two, you'll have the chance to step out of the day-to-day and got inside the 'big stuff' – what the future looks like, what the new trends are, how other people are making new 'stuff' or approaches work.
And thirdly – as a consequence – you'll feel more equipped to face that future, more confident and enthused about the possibilities.
If I had to pick one word to sum up why musicians should come to The One Dayer, it'd be 'galvanised', because that's what I want them to go home from the event feeling. And based on feedback from artists after last year's event, and the line up we have this year, I'm confident that that's exactly how they'll feel.
Tickets to the One Dayer, 1 July at Cecil Sharp House, Camden cost £40 for a day packed full of expert speakers, provocations, insight sessions, talking shop and masses of networking. You can find out more here.
The One Dayer is part of the hub's Joining the Dots programme, funded by Arts Council England, Esmée Fairbairn Foundation, Cultural Institute at King's College London and Musicians' Union, with support from The Guardian and the English Folk Dance and Song Society. The One Dayer is presented in association with Digital R&D for the Arts, PRS for Music and YouthSight.